Subway riders fall through sidewalk sinkhole — VIDEO
February 23, 2015 - 7:54 pm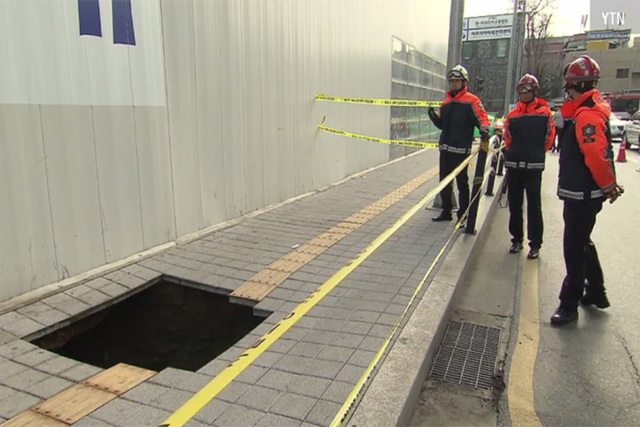 Ever get that sinking feeling? Well, two rail passengers in South Korea certainly did after they fell nearly 10 feet through a sinkhole on the side of the street.
Surveillance footage shows two riders exiting the rail service when disaster strikes — the brick floor collapsed from under them.
The pair suffered minor injuries.
Watch the video below.
Contact Ashley Casper at acasper@reviewjournal.com. Find her on Twitter: @TheCasperA