Summerlin-area neighborhood news
January 17, 2012 - 12:24 am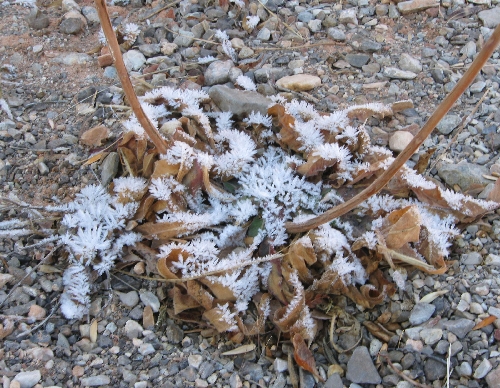 COFFEE WITH THE MAYOR SET
Residents are invited to a Coffee with the Mayor event at 7:30 a.m. Jan. 26 at the Omelet House, 2227 N. Rampart Blvd. Las Vegas Mayor Carolyn Goodman and Mayor Pro Tem Stavros Anthony are scheduled to attend. For more information, call 229-6241 or visit lasvegasnevada.gov.
RED ROCK CANYON HOURS CHANGE
The Bureau of Land Management advises residents that the Red Rock Canyon National Conservation Area Visitor Center and Scenic Loop Drive have different hours for the remainder of the month. Scenic Loop Drive will be open from 6 a.m. to 5 p.m. and the Visitor Center from 8 a.m. to 4:30 p.m.
For more information, call 515-5350.
REI PLANS GPS CLASS AT BOCA PARK
REI at Boca Park plans to host a GPS class at 7 p.m. Jan. 24 in its meeting room at 710 S. Rampart Blvd.
Participants in this class will receive a basic overview of the features and functions of a GPS, or global positioning system, unit. It is free and open to the public. For more information, visit rei.com or call 951-4488.
RING IN THE NEW YEAR WITH THE CHEFS
FOR KIDS 5K RUN AND 1 MILE FUN WALK
The Chefs for Kids 5K Run/1 Mile Fun Walk is slated for 9 a.m. Saturday at W. Wayne Bunker Family Park, 7301 W. Alexander Road.
Each runner/walker will receive a chef's coat, a hat and a goodie bag. The event includes a pancake breakfast. The Las Vegas Track Club will provide race bibs and computerized timing. Trophies and plaques will be awarded.
Entry fees are $25 for the 5K and $20 for the fun walk for adults and $20 per runner/walker for children 12 or younger and groups of 10 or more. The race day and package pick-up day fee is $35. Online registration is available at active.com or mail checks payable to LVTC to P.O. Box 30134, Las Vegas, NV 89173.
For more information, contact chef Patrick Simon at 632-3777.
CHURCH TO HOST GROUP OF CAREGIVERS
The Caregiver Encouragement Group plans to meet at 3:30 p.m. Sunday at Desert Spring United Methodist Church, 120 N. Pavilion Center Drive.
For information, call The Rev. Cameron Johnson at 233-3378.
THE ANIMAL FOUNDATION TO HOST ADOPTIONS AT TIVOLI VILLAGE
The Animal Foundation plans to host pet adoptions from 11 a.m. to 2 p.m. Jan. 29 in front of The Dog House at Tivoli Village, 302 S. Rampart Blvd.
For more information about The Animal Foundation's pet adoptions, visit animalfoundation.com.
UNITED WAY HANDS OUT GIFT CARDS
TO FAMILIES, MILITARY RESERVISTS
The United Way of Southern Nevada surprised 2,000 Las Vegas families and military reservists with $500 gift cards Dec. 22 after receiving a $1 million donation from a Secret Santa, a gaming executive.
Families and military reservists were notified that a special gift was waiting for them at specific locations throughout the Las Vegas Valley, and when they arrived they were presented with the gift cards.
A careful vetting process was put in place to identify the individuals who qualified for the holiday surprise. Some used the money to pay their utility bills and purchase basic food items.
For information on how to become a United Way Secret Santa, visit uwsn.org/secretsanta.
CHILD FOCUS SEEKS SIBLING MENTORS
Child Focus, a nonprofit organization dedicated to reunifying separated brothers and sisters living in foster care, is recruiting sibling mentors to assist with chaperoning events and helping siblings develop the ability to become a healthy family.
Activities are held monthly and vary in topic. For a complete listing of volunteer opportunities, visit childfocusnv.org or call 436-1624.
Pet blessing event planned
A pet blessing ceremony is planned at 2 p.m. Saturday at Good Samaritan Lutheran Church, 8425 W. Windmill Lane. All pets, including stuffed animals, are welcome. Pets should be leashed or caged and up to date on their shots.
The blessing will include a brief ceremony followed by an individual blessing of all animals.
MASTER GARDENERS PLAN
PLANTING SESSIONS
The University of Nevada Cooperative Extension and the South Valley Rose Society plan to offer two 7 p.m. educational meetings at the Lifelong Learning Center, 8050 Paradise Road.
The Jan. 26 meeting is slated to cover various types of soil amendments, fertilizers and spraying. The Feb. 23 meeting is planned to be on plant problems and will discuss plant diseases and remedies.
The meetings are free and open to the public. For more information, call 257-5555 or email lvmastergardeners@
unce.unr.edu.
The Cooperative Extension also plans to host an information and registration session for Spring 2012 Master Gardener Training at 8:30 a.m. Wednesday at the same address. Spring semester classes will be offered from 8:30 a.m. to 12:30 p.m. Mondays, Wednesdays and Fridays beginning March 12. There are 20 classes. The fee is $150.
Completed registrations (pay with cash or a check payable to Board of Regents) will secure enrollment and are accepted on a first-come, first-served basis. For reservations, call Mary Bertsch at 257-5501 or email bertschm@unce.unr.edu.
GIRL SCOUTS PLAN THIN MINT SPRINT
AND SHORTBREAD SHUFFLE JAN. 28
The Girl Scouts of Southern Nevada plans to host its Thin Mint Sprint 5K and 1 Mile Shortbread Shuffle and 16th annual Cookie Carnival Jan. 28 at Freedom Park, 850 N. Mojave Road.
The timed race begins at 9:30 a.m., and the shuffle is set to start at 10 a.m. followed by the carnival, which includes cookie contests, entertainment and prizes.
The cost to participate in the 5K is $35 and $20 for the 1-mile run until Jan. 25, when fees increase to $40 and $25.
For more information, call 385-3677 or visit girlscoutsnv.org.