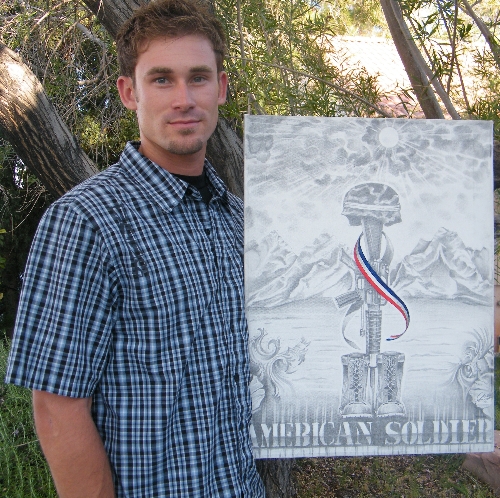 A BODY IN BALANCE PLANS REOPENING EVENT
A Body In Balance Pilates Studio plans to host its grand reopening event from 5 to 9 p.m. Wednesday at its facility, 1215 S. Fort Apache Road, Suite 150.
Register for raffle prizes and the grand prize, a month of unlimited Pilates Reformer classes. A Body In Balance specializes in Pilates group reformer classes and private instruction in a personalized setting.
A portion of the proceeds will benefit the nonprofit the Foundation for Positively Kids. For more information, call 269-9100 or visit abodyinbalancelv.com.
COMMUNITY INVITED TO TAKE PART IN SERVICE PROJECT AT PARK
Members of the Monte Cristo Ward of the Sandstone Stake of The Church of Jesus Christ of Latter-day Saints invites the community to join them in a service project at Firefighters Memorial Park at Oakey Boulevard and Redwood Street, just south of Bonanza High School, from 8 to 11 a.m. Saturday.
The project will be to clear debris from the southern half of the park and rake and clean up around bushes and trees, removing and replacing six 24-inch box trees and generally sprucing up the park.
Water and refreshments will be provided. Bring gloves, a hat, rakes, hoes, shovels and pruning shears.
For more information, contact Lance Whetten at 499-3830, Kyle Buhecker at 378-2695 or Dave Whitaker at 501-7147.
WALK TO BENEFIT ALS RESEARCH
The Ward 4 11th annual Las Vegas Walk 'n' Roll/5K Run for ALS of Nevada is planned for Saturday at Police Memorial Park, 3250 Metro Academy Way.
Registration is scheduled to begin at 6 a.m. Ward 4 Las Vegas City Councilman Stavros Anthony plans to welcome participants at 7:45 a.m., followed by the 5K run at 8 a.m. and the Walk 'n' Roll at 8:15 a.m. An awards ceremony and tree dedication will follow those events.
A minimum $25 donation is required for participants 6 or older and includes a T-shirt and a continental breakfast. The event is free for children 5 or younger.
For information and advance registration, go to als.kintera.org/walknroll or call 777-0500.
FAMILY PICNIC SET FOR SUNDAY AT RAINBOW FAMILY PARK
The Human Rights Campaign and Aid for AIDS of Nevada plan to host the fourth annual Family Picnic from 10:30 a.m. to 3 p.m. Sunday at Rainbow Family Park, 7137 W. Oakey Blvd., between Tenaya Way and Rainbow Boulevard.
A barbecue, kids' play area and community booths are planned. Bring a gently used coat or sweater to donate to Coats for Kids. Admission is free. Lunch is $5, and children younger than 5 eat free. For more information on HRC Las Vegas, visit lasvegashrc.org.
LEARN TO LOCATE ANCESTORS AT GENEALOGY SOCIETY MEETING
The Jewish Genealogy Society of Southern Nevada plans to meet at 1 p.m. Sunday at the Sahara West Library, 9600 W. Sahara Ave.
The speaker is scheduled to be Mary Barkan, who plans to discuss jewishgen.org, a free site. Learn how to locate information about your family, surname and towns, and discover if others are researching your surname. You also can learn how to locate information that's specific to your place of origin.
Meetings are free and open to the public. The group meets at 1 p.m. the third Sunday of each month.
For more information, call 528-4334 or visit jgssn.org.
GOODWILL FOR GOLF TOURNAMENT COMING TO CANYON GATE
The Golf for Goodwill tournament is set to benefit Goodwill of Southern Nevada, with a shotgun start scheduled for 1 p.m. Monday at Canyon Gate Country Club, 2001 Canyon Gate Drive. Registration is set for 11:30 a.m.
Participants will receive a boxed lunch for the course. An awards reception is set to follow the tournament and feature cash prizes, a raffle drawing and a silent auction.
Golfers who bring a donation of "gently used" goods will receive a special surprise.
A foursome is $600, and individual entry is $150. To register, visit sngoodwill.org or contact Jessica Milazzo at 214-1651.
SMILES FOR SURVIVORS FOUNDATION TO HOLD FUNDRAISING EVENT
Smiles for Survivors Foundation plans to host its inaugural Blow Out Breast Cancer fundraising event from 6 to 10 p.m. Oct. 20 at Square Colour Salon + Spa, 1225 S. Fort Apache Road, Suite 160. The event is open to women and men and includes salon treatments, food, champagne, live music and a silent auction.
Smiles for Survivors is a nonprofit organization dedicated to raising awareness of cancer treatment's impact on oral health, providing necessary dental care for breast cancer patients and survivors and offering breast cancer education. Tickets for the event vary based on salon services. All proceeds go to the foundation. All services will be performed by Square's stylists and beauty technicians.
Appointments are recommended. Space is limited and available on a first-come, first-served basis.
For more details or to make an appointment, call 255-7050 or email info@smilesforsurvivors.org.
LOSE A POUND WITH YOUR HOUND COMING OCT. 23
Lose A Pound With Your Hound, Heaven Can Wait Animal Society's 11th annual memory walk, is planned for Oct. 23 at W. Wayne Bunker Family Park, 7351 W. Alexander Road. Registration is scheduled for 9 a.m. and the walk for 10 a.m.
The event is planned to feature games, prizes, treats and a mile-long walk lined with symbolic "collars" representing the 30,000 animals euthanized every year in Las Vegas.
Participation and pledges promote responsible pet ownership, educational programs and HCW's spay and neuter clinic. Participation fees are $25 in advance, $30 the day of the walk, $40 for a family four-pack and free for children 5 or younger. Register online at hcws.org.
EVENT RAISES $12,000 FOR BABY'S BOUNTY
Welcome Home Baby, a fundraiser held Sept. 15 at a private home at Promontory in The Ridges, raised $12,000 for the nonprofit organization Baby's Bounty, which provides essential clothing and gear for babies born into disadvantaged families.
Recipients include victims of domestic abuse, teen mothers and those living in poverty. For more information, visit babysbounty.org.
LACE UP YOUR RUNNING SHOES
Registration is open for the second annual Coyote Springs Fall Trail Runs, planned for Oct. 30. The event features a 10K, a half marathon and a marathon.
Food, drink, swag and top-notch amenities, courtesy of Pardee Homes Las Vegas, are planned.
For more information, to register and to learn about training and coaching programs, visit imathlete.com.