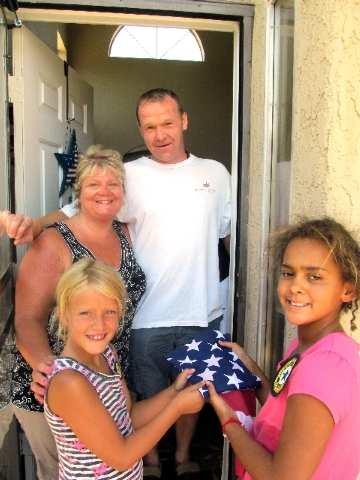 TRAVEL CLUB TO MEET AT TAP HOUSE
The Las Vegas Singles Travel and Social Club plans to meet at 7 p.m. July 23 at the Tap House, 5589 W. Charleston Blvd.
The meet-and-greet portion is set to start at 6:30 p.m. in the meeting room. July's speaker will talk about a recent tour of Ireland. The meeting is set to close at about 8:30 p.m., when appetizers will be served.
A small fee covers refreshments and the cost of the meeting room. For more information, call 888-324-2028.
FINANCIAL SEMINAR TO ADDRESS INVESTING
Jeff Bush of "The Washington Update" plans to review last year's fiscal cliff compromise and provide strategies for investing during a seminar scheduled from 1:30 to 3 p.m. July 24 at Las Ventanas, 10401 W. Charleston Blvd.
The event is free, but seating is limited. To RSVP, call 702-789-7487.
COUNCILMAN BOB BEERS TO MEET
WITH RESIDENTS JULY 26
Ward 2 Las Vegas City Councilman Bob Beers plans to meet with residents from 8 to 9:30 a.m. July 26 at the Starbucks at 1990 Village Center Circle, Suite 1. For more information, visit lasvegasnevada.gov.
DOG ADOPTIONS PLANNED FOR JULY 28
Pet adoptions are slated from 11 a.m. to 2 p.m. July 28 next to Leone Café in Tivoli Village, 302 S. Rampart Blvd. Dogs will be available for adoption from the Las Vegas Hot-Diggity Dachshund Club.
ESL, MARRIAGE WORKSHOPS SET
AT SUMMERLIN COMMUNITY CHURCH
Free English as a Second Language workshops for adults are scheduled from
6:45 to 8:30 p.m. July 28-Aug. 1 at Summerlin Community Church, 2100 Snow Trail. Free marriage workshops are planned for 6:45 p.m. July 29-Aug. 1.
For more information, visit summerlincommunity.org.
BEREAVEMENT GROUP TO MEET
july 31 AT TEMPLE BETH SHOLOM
A bereavement group plans to meet at 10:30 a.m. July 31 in the social hall of Temple Beth Sholom, 10700 Havenwood Lane.
The meetings are usually scheduled on alternating Wednesdays, but dates can change due to holidays. The purpose is to help widows and widowers understand the process of grieving and prepare for the lifestyle changes.
For more information, call 702-255-0043.
PERMISSIVE DIALING PERIOD TO BEGIN SOON
Nevada plans to implement 10-digit dialing Aug. 3 with a permissive dialing program, which will be used as an introduction to the official rollout of the new 725 area code in 2014. During that time, permissive dialing will help Nevadans prepare for when mandatory 10-digit dialing goes into effect in May 2014.
Beginning Aug. 3, calls will still go through without the area code but only until the permissive time frame is intact. Beginning May 3, 2014, all phone calls will need to be made with the area code.
Beginning June 3, 2014, some residents and businesses will be assigned a new area code, 725.
Visit dial10digits.org (or marca10digitos.org for Spanish) to learn about the pending implementation of 10-digit dialing and the new 725 area code for Clark County. The websites offer frequently asked questions for home and office and key dates and historical context.
BLM SEEKS PUBLIC INPUT ON DRAFT WILDERNESS MANAGEMENT PROGRAM
The Bureau of Land Management Red Rock/Sloan Field Office and the U.S. Forest Service announce the availability of the La Madre Mountain Wilderness and Rainbow Mountain Wilderness Draft Wilderness Management Plan (WMP) and Environmental Assessment (EA). The comment period is open through Aug. 23. Open house meetings are slated for 2 and 6 p.m. July 24 at the Red Rock Canyon National Conservation Area Visitor Center classroom.
The Draft WMP and EA can be viewed by visiting blm.gov/nv/st/en/fo/lvfo.html and look under "In the Spotlight" and select "La Madre Mountain Wilderness and Rainbow Mountain Wilderness Draft Plan and Environmental Assessment."
Written comments may be addressed to lvwilderness@blm.gov, faxed to 702-515-5023 or mailed to Sendi Kalcic, Wilderness Specialist, Bureau of Land Management, 4701 N. Torrey Pines Drive, Las Vegas, NV 89130 during the comment period.
For more information, call 702-515-5297.
MEN'S WEARHOUSE COLLECTING SUITS
Men's Wearhouse is collecting gently used suits. HELP of Southern Nevada will hand out the suits to at-risk men transitioning into the workforce. As a thank you for donating, the clothing store will offer a 50-percent-off coupon.
The suit drive ends July 31. For more information, visit menswearhouse.com.
BRIGHTON COLLECTIBLES FUNDRAISER
TO HELP PUBLIC EDUCATION FOUNDATION
Brighton Collectibles at Tivoli Village, 302 S. Rampart Blvd., announces Brighton Loves Kids Across America, a fundraising event for Artists 4 Kidz. The Independence charm-holder bracelet is for sale for $58, with 50 percent of proceeds set to benefit The Public Education Foundation through July 31. For more information, call 702-944-8474.
OPTOMETRIST TO SPEAK aug. 4
AT CHICAGO WEST SIDE CLUB
Dr. Doris Wong, a Las Vegas optometrist and a member of the Las Vegas Summerlin Lions Medical Team Speakers Bureau, plans to give a lecture, "Doctor, What's Wrong With My Eyes?", at 2:30 p.m. Aug. 4 at a meeting of the Chicago West Side Club at the Sahara West Library, 9600 W. Sahara Ave.
Guests are invited to attend. For more information, call June Edelman at 702-256-9542.
large vision BUSINESS MIXER
SET FOR AUG. 6 AT THE SUNCOAST
The Large Vision Business Network plans to host its next mixer from 6 to 9 p.m. Aug. 6 at the Suncoast, 9090 Alta Drive. The planned theme is Consumer Expo.
The event is open to the public. Admission is $10. Learn how to get free tickets at pjproductionlive.com/LVBNM.html.
For more information, call 702-639-6964.
UNITEDHEALTHCARE SEEKS GRANT APPLICATIONS FOR CHILDREN'S TREATMENTS
The UnitedHealthcare Children's Foundation is seeking grant applications from families in need of financial assistance to help pay for their child's health care treatments, services or equipment not covered, or not fully covered, by their commercial health insurance plan. Qualifying families can receive up to $5,000 per grant to help pay for medical services and equipment such as physical, occupational and speech therapy, counseling services, surgeries, prescriptions, wheelchairs and orthotics.
To be eligible for a grant, children must be 16 or younger. Families must meet economic guidelines, reside in the United States and have a commercial health insurance plan. Grants are available for medical expenses families have incurred 60 days before the date of application and for ongoing and future medical needs. Parents or legal guardians may apply for grants at uhccf.org, and there is no application deadline.
NEW PROGRAM URGES SHOPPING LOCALLY
A new "shop local" program, ShopLOV (Locally Owned Vegas), is being introduced to Las Vegas. Consumers are encouraged to "shop local" by supporting as many locally owned businesses as possible. In return, by showing a virtual loyalty card, they can receive a discount on purchases.
Each quarter, a different local artist will design a new heart for ShopLOV's "Locally Owned Businesses Are The (HEART) Of Las Vegas" canvas shopping tote and a new LOCALIST T-shirt. The proceeds from the sale of these items will be divided as follows: 70 percent will fund ShopLOV programs and events, 15 percent will be given to the artist whose design is used on the product, and 15 percent will be donated to a local charity chosen by the artist.
When a consumer purchases one of these products, he will receive a ShopLOV Connect virtual card that can be stored on most smartphones. For more information, visit shop-lov.com.
BLM COLLECTING ENTRIES THROUGH SEPTEMBER FOR PHOTO CONTEST
The Bureau of Land Management is celebrating Nevada's Sesquicentennial, or 150th anniversary, by seeking photos that highlight residents' adventures and activities on public lands and historic sites. Winning photos will be featured in the BLM Nevada 2014 planner and on the BLM Nevada web and social media sites and could appear on BLM's national social media sites.
Photos will be selected from the following categories: Adventure & Outdoor Recreation; Historical & Cultural; Scenic, Seasons & Landscapes; and Animals. Photo must have been taken between Jan. 1, 2011, and Sept. 30, 2013. Contest entries will be accepted up to Sept. 30. Winners will be announced Oct. 31.
In addition to the photo contest, the BLM will also be producing a children's activity book, developing 150 themed geocaches and highlighting the BLM's role in the state's history.
For more information, contact Kaitlin Godbey at 775-861-6471 or kgodbey@blm.gov, or visit blm.gov/nv/st/en/prog/recreation/nevada_150.html.
WALGREENS PARTNERS WITH JDRF
TO FIGHT DIABETES
Walgreens has partnered with the Nevada chapter of the Juvenile Diabetes Research Foundation to raise money in the fight against type 1 diabetes. Throughout July, shoppers can make a donation at checkout or by purchasing participating products.
Patrons who pay with their credit or debit cards will be prompted on the card "pin pad" to add a $1, $2, $5 or $10 donation to their total bill. All donations will directly help JDRF fund research.
Walgreens will donate 13 cents to JDRF for every 3- to 3.6-ounce and 10-ounce variety of Russell Stover and Whitman's Sugar Free candy products purchased in July. Walgreens has committed to donating up to $35,000 to JDRF through its Walgreens Way to Well Commitment.
For more information, visit jdrf.org.