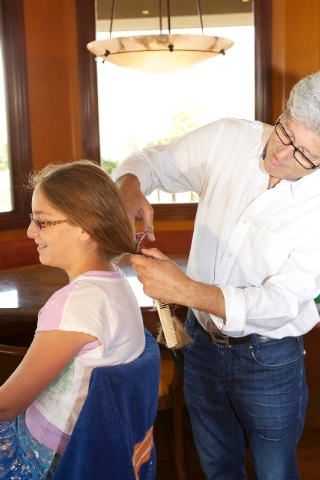 BEREAVEMENT GROUP TO MEET
JULY 31 AT TEMPLE BETH SHOLOM
A bereavement group plans to meet at 10:30 a.m. July 31 in the social hall of Temple Beth Sholom, 10700 Havenwood Lane.
August meetings are set for Aug. 7 and 21. For more information, call 702-255-0043.
SOUTHERN NEVADA STRONG SCHEDULES COMMUNITY MEETINGS
Southern Nevada Strong is inviting the community to attend open houses to gather resident input. The organization is a regional planning initiative looking to improve transportation, housing and job opportunities in Southern Nevada.
Scheduled open houses are:
–– 2:30 to 4:30 p.m. Aug. 3 at the Sahara West Library, 9600 W. Sahara Ave.
–– 5:30 to 7:30 Aug. 7 at the Desert Breeze Community Center, 8275 Spring Mountain Road
–– 2 to 4 p.m. Aug. 13 at the Paseo Verde Library, 280 S. Green Valley Parkway
–– 2 to 4 p.m. Aug. 15 at the Elaine K. Smith Center, 700 Wyoming St.
–– 4 to 6 p.m. Sept. 4 at the Mary & Sam Boyd Boys & Girls Club, 1608 Moser Drive
–– A Spanish-speaking event from 4 to 6 p.m. Sept. 11 at the Downtown Boys & Girls Club; 2801 E. Stewart Ave.
For more information, visit southern
nevadastrong.com.
OPTOMETRIST TO SPEAK AUG. 4
AT CHICAGO WEST SIDE CLUB
Dr. Doris Wong, a Las Vegas optometrist and a member of the Las Vegas Summerlin Lions Medical Team Speakers Bureau, plans to give a lecture, "Doctor, What's Wrong With My Eyes?", at 2:30 p.m. Aug. 4 at a meeting of the Chicago West Side Club at the Sahara West Library, 9600 W. Sahara Ave.
Guests are welcome. For more information, call June Edelman at 702-256-9542.
NEVADA SCHOOL OF DANCE SCHEDULES SUMMER INTENSIVE CLASS
The class Summer Intensive is slated from 10 a.m. to 3 p.m. Aug. 5-16 at the Nevada School of Dance, 6072 S. Durango Drive.
The two-week intensive program is for male and female dancers 10 or older with ballet experience. Courses are based on the Vaganova method, such as technique, variations, repertoire and pas de deux, in addition to character, Pilates and contemporary classes.
The cost is $300 per week with a $45 registration fee. For details, call 702-248-1288 or email nevadaschoolofdance@
gmail.com.
LARGE VISION BUSINESS MIXER
SET FOR AUG. 6 AT THE SUNCOAST
The Large Vision Business Network plans to host its next mixer from 6 to 9 p.m. Aug. 6 at the Suncoast, 9090 Alta Drive. The planned theme is Consumer Expo.
The event is open to the public. Admission is $10. Learn how to get free tickets at pjproductionlive.com/LVBNM.html.
For more information, call 702-639-6964.
WESTSIDE NEWCOMERS TO MEET AUG. 7
AT GRACE IN THE DESERT CHURCH
The Westside Newcomers Club plans to host a coffee event for prospective members at 10: 30 a.m. Aug. 7 at Grace in the Desert Episcopal Church, 2004 Spring Gate Lane.
The coffee events are planned for the first Wednesday of each month.
WNC is a social club for women who have lived in the area for 10 years or less or those who have life-changing events, such as retirement. A luncheon with program is planned for the second Wednesday of each month.
For more information, visit westside
newcomersclub.org or call Laura Gordon at 702-649-3922.
BUNCO TOURNAMENT TO RAISE FUNDS
FOR BREAST CANCER RESEARCH
The fifth annual Team United bunco tournament, a fundraiser for Making Strides Against Breast Cancer, is scheduled for 6:30 p.m. Aug. 16 in the Valencia Ballroom at the JW Marriott, 221 N. Rampart Blvd. Light refreshments, a cash bar, a silent auction and raffles are planned. Participants can play three rounds of bunco.
The registration deadline is Aug. 13. Register at teamunitedbunco.event
brite.com. The cost is $25 in advance or $30 at the door. Anyone interested in donating but not participating in the tournament should register online as a donor only.
For more information, call 702-240-8877.
GENEALOGY SOCIETY TO MEET AUG. 18
AT SAHARA WEST LIBRARY
The Jewish Genealogy Society of Southern Nevada plans to host its monthly meeting at 1 p.m. Aug. 18 at the Sahara West Library, 9600 W. Sahara Ave. An Ask the Experts Panel is planned.
There is no charge to attend, and meetings are open to the public. The group plans its meetings for the third Sunday of each month.
For more information, contact Abe Simon at 702-523-9874 or abe_simon@cox.net. For more information, visit at jgssn.org.
STUDENT ASSISTANCE ORGANIZATION
receives $250,000 DONATION
The Sands Foundation has donated $250,000 to Communities In Schools of Nevada through a two-year commitment to assist the organization's efforts to keep students in school across Nevada.
The CIS mission is to surround students with a community of support so they can succeed in school and achieve in life. The local affiliate supports nearly 25,000 students in more than 40 schools throughout Southern and Northeastern Nevada, connecting them with critical services such as medical and dental care, mental health counseling services, food, clothing, tutoring, career exploration, academic development and other programs.
For more information on CISN, visit cisnevada.org.
CAREGIVERS CAN WIN A FREE CRUISE
Home Instead Inc., franchisor of the Home Instead Senior Care network, plans to sponsor a cruise worth $4,200 for one lucky caregiving hero and guest. The Caregiver Cruise is scheduled for Feb. 3-7 on the Royal Caribbean Enchantment of the Seas. The cruise will set sail from Cape Canaveral, Fla., with stops in CocoCay and Nassau, Bahamas.
In addition to the cruise, the winning recipient will receive 40 hours of free care from a Home Instead Senior Care professional CAREGiverSM for his senior loved one while away.
Submit your nomination and vote by Aug. 24 at cruise.caregiverstress.com.
LAST PRESIDENT OF PEARL HARBOR
SURVIVORS GROUP REMEMBERED
Clifton E. Dohrmann, the last president of the local Pearl Harbor survivors group, was remembered by family and friends July 16 when his ashes were buried at Southern Nevada Veterans Memorial Cemetery in Boulder City.
Known for his sense of humor, integrity and unwavering patriotism, Dohrmann, 91, died June 10 of complications from pneumonia.
He was born Dec. 27, 1921, in Grand Mound, Iowa. He graduated from North High School in Des Moines in 1939.
He first joined an Army cavalry unit but obtained an honorable discharge so he could enlist in the Navy on Jan. 10, 1940.
Dohrmann was an aviation mechanic and stationed on Oahu when Pearl Harbor was attacked. He manned a machine gun to try and repel the incoming Japanese planes.
Dohrmann retired as a chief petty officer aviation mechanics mate. He and his wife of 30 years, Ginny, moved to Las Vegas in 1987.
He was the last president of Pearl Harbor Survivors Association Silver State Chapter No. 2, which disbanded after membership dropped from 41 in 2001 to five in 2011.
Besides his wife and daughter Kathi Wykoff, he is survived by daughter Valarie Dohrmann; two stepsons, Mike Maher and Andy Maher; 10 grandchildren; and 15 great-grandchildren.
Another Pearl Harbor survivor, William "Big Bill" Simshauser, also died at age 91 on July 16.
USTA-NEVADA GATHERING
USED TENNIS RACKETS
The United States Tennis Association-Nevada, a nonprofit organization that promotes the sport, is in need of gently used tennis rackets, including wooden ones. USTA-Nevada offices are at 1333 N. Buffalo Drive, Suite 130.
For more information, call 702-792-8384 or visit ustanevada.com.