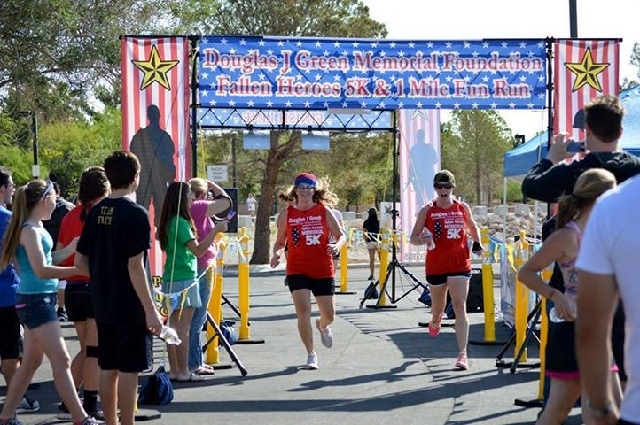 COMPUTER CLUB TO MEET JUNE 15
AT TOTAL WINE & MORE
The Clark County Commodore Computer Club (aka the 5C's) plans to meet from 9 to 11 a.m. June 15 at Total Wine & More, 730 S. Rampart Blvd. in Boca Park. Members are enthusiasts of the Commodore 64 and Amiga, as well as other computers in the Commodore line. The public and users of all computer platforms and tablets are welcome. Planned video presentations will cover Microsoft's Xbox One and Google Glass. Free door prizes include McAfee Internet Security 2013 for PC and Microsoft Windows 7 Inside Out book and e-book.
All attendees are eligible for prizes. For more information, contact Forrest Nettles at flnettles@hotmail.com, or call 702-363-3331 before 6 p.m.
JEWISH GENEALOGY SOCIETY TO MEET
AT SAHARA WEST LIBRARY JUNE 16
The Jewish Genealogy Society of Southern Nevada plans to host its monthly meeting at 1 p.m. June 16 at the Sahara West Library, 9600 W. Sahara Ave. The theme is Every Picture & Heirloom Tells A Story. There is no charge to attend, and meetings are open to the public. The group meets at 1 p.m. on the third Sunday of each month.
For more information, contact Abe Simon at 702-523-9874 or abe_simon@cox.net. For more information about the society, visit at jgssn.org.
SIGN UP FOR BEREAVEMENT CAMP
Registration for Camp Mariposa, an annual free children's bereavement camp hosted by the nonprofit Nathan Adelson Hospice, is open for the planned June 28-30 camp session, which takes place at Camp Potosi in Lovell Canyon, about 25 miles west of Las Vegas. It is open to any child between 7 and 12 who has lost a loved one.
To request an application or volunteer for the camp, call 702-796-3167 or visit the Center for Compassionate Care at 4131 Swenson St. Information can also be downloaded from nah.org.
CITY OPENS MEETING AGENDAS
TO ONLINE COMMENTS
Web users now have the opportunity to post comments on agenda items for Las Vegas City Council and city Planning Commission meetings.
Agendas for upcoming council and commission sessions can be accessed at lasvegasnevada.gov/find/jun2013.asp.
Site visitors can click items that interest them if they wish to comment. The comments become part of the official record, the city said. The comments populate in real time, allowing council members or planning commissioners to see them as they are submitted, including while the meeting is occurring. Comments received on items after they have been heard will not be included in the official meeting record, the city said.
The new system is one way the city is working to make local government more accessible and convenient to residents.
Another way residents can be heard is through yourvoicevegas.com, which allows for discussion on topics involving city issues.
COMMUNITY ASSOCIATIONS INSTITUTE ACCEPTING AWARD NOMINATIONS
The Nevada chapter of the Community Associations Institute is accepting nominations for individuals and charities statewide for its annual Ordinary People Extraordinary Measures Awards. The institute is a trade organization representing homeowners, homeowners associations, community managers and industry partners. Formerly known as the Annual Heroes Luncheon, the awards program was redeveloped in 2012 to honor small charitable organizations that make a difference. Nominations are due July 15. For nomination forms, visit cai-nevada.org and click on "Events." Winners will be honored during the chapter luncheon slated for Sept. 10 at the Gold Coast.
TORINO FOUNDATION TO HOST FREE CAMP
The nonprofit Torino Foundation invites children with medical issues each summer to its ranch for summer camp through specialized programs. The foundation now plans to offer camp experiences to teens and adults who were not able to have the chance in their youth. Every camp is residential, coed and offered free to participants. Sessions are specialized, such as for children with a primary diagnosis of autism, or blind or with heart disease. Camps are set to begin June 20. For more information, visit torinofoundation.org or call 702-258-4474, ext. 22.