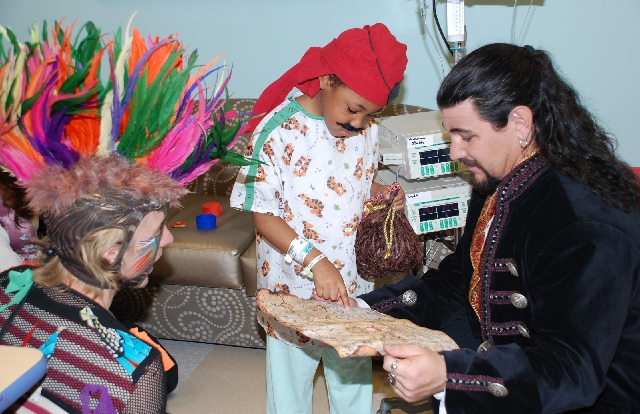 BEREAVEMENT GROUP TO MEET WEDNESDAY
A bereavement group plans to meet at 10:30 a.m. Wednesday in the social hall of Temple Beth Sholom, 10700 Havenwood Lane.
The meetings are usually scheduled on alternating Wednesdays, but dates can change due to holidays. The purpose of the get-togethers is to help widows and widowers understand the process of grieving and prepare for the lifestyle changes.
For more information, call 702-804-1333.
TIVOLI VILLAGE MAKING CHANGES
Tivoli Village, 440 S. Rampart Blvd., has begun making changes at several key points on the property: signage, exterior walls, the children's play area, traffic and parking. The expected completion date is in April.
New store identification signs are to be installed on the exterior and include a new Tivoli Village entry sign that will go on the corner of Rampart Boulevard and Alta Drive.
The exterior walls on the corner of Rampart and Alta are being lowered and will accommodate pedestrian traffic.
The new children's play area will be relocated to the north end of the village near Kidville.
Traffic flow will soon include the north end of the project, where a U-shape will allow travel through the property. Guests will soon be able to drive and park in the open streets throughout the village, with parking spaces for nearly 50 vehicles. Valet parking will still be available at its current location. For more information, visit tivolivillagelv.com.
SHRINERS HOSPITALS FOR CHILDREN OPEN SEEKS TOURNAMENT VOLUNTEERS
Registration is now open to volunteer for the 2013 Shriners Hospitals for Children Open golf tournament, scheduled for Oct. 14-20 at Tournament Players Club (TPC) Summerlin, 1700 Village Circle Drive.
Offering a chance for golf fans to go inside the ropes, volunteer opportunities include admissions, standard bearers, caddie services, walking scorers and more.
Interested participants can take advantage of a $55 registration fee until May 1, when fees will increase by $5. With the registration fee, volunteers also receive an invitation to the Volunteer Appreciation Party, a weeklong tournament access badge, a commemorative gift and a uniform, including a tournament golf shirt, a jacket and a hat. Volunteers can register online or contact Donna Millwood at dmillwood@shrinershospitalsopen.com, or visit shrinershospitalsopen.com.
WALK WITH ME FUNDRAISER TO COMING SATURDAY TO W. WAYNE BUNKER PARK
Walk With Me, a fundraiser for Nevadans living with disabilities, is scheduled for 9 a.m. Saturday at W. Wayne Bunker Family Park, 7301 W. Alexander Road. This is Nevada's fifth annual event and entails a two-mile walk, live music and family Easter activities.
Flamingo headliner George Wallace is on tap as this year's host, and dance crew Jabbawockeez will serve as the grand marshals. The walk portion is set to begin at 9:30 a.m. The Easter carnival is slated for 10:15 a.m. and is planned to feature an Easter egg hunt, photos with the Easter Bunny, games and activities, food, music and more. For a donation of $5, participants will receive entry into the Easter egg hunt. There will also be a special performance by School of Rock, the local chapter of the music school.
To register, visit walkwithme.org/lasvegas.
ALBERTSONS SCAVENGER HUNT TO PROMOTE HEALTHY EATING
Albertsons is set to host the Free Kid's Health Hike Scavenger Hunt from 11 a.m. to 2 p.m. Saturday at all of its Las Vegas Valley stores.
While parents or guardians shop, children can indulge in a fun, self-guided activity that promotes healthy eating habits and culminates with a free goodie bag, including a snack.
For more details, contact an Las Vegas Albertsons store director. For locations, visit albertsons.com.
AARP TAX ASSISTANCE AVAILABLE
AT SUMMERLIN LIBRARY
AARP is scheduled to offer assistance with tax returns from 10:30 a.m. to 3 p.m. Mondays in the Summerlin Library conference room, 1771 Inner Circle Drive.
Help is offered on a first-come, first-served basis. The program runs until April 1.
For more information, call AARP at 888-687-2277 or the library at 702-507-3866.
E BUNNY COLLECTING EASTER BASKETS
FOR VALLEY CHILDREN
The E Bunny plans to host its annual Easter basket giveaway in some of the poorest neighborhoods in the Las Vegas Valley on March 29.
To help the effort, plan to purchase an Easter basket by Thursday and deliver it to an E Bunny drop-off site.
For more information, email ebunnylv@gmail or call 702-498-9808.
WOMEN'S CLUB OF SUMMERLIN TAKING APPLICATIONS FOR DARE TO DREAM GRANTS
The Women's Club of Summerlin is taking applications through May 16 for its Dare To Dream grant program. Grants of up to $3,000 are offered to women who need assistance with educational opportunities, learning new skills or endeavouring to improve their lives in a responsible manner. Women who apply must be at least 21 and live in Las Vegas.
For applications, visit womensclubofsummerlin.org. For more information, call 702-804-5188.
DIGITAL BOOKMOBILE TO VISIT
SUMMERLIN LIBRARY MONDAY
The Digital Bookmobile is slated to visit the Summerlin Library, 1771 Inner Circle Drive, from 9:30 a.m. to 4 p.m. Monday.
The 74-foot trailer offers high-tech experience and hands-on digital download instruction.
Participants have the chance to win a Sony PRS-Y1 Wi-Fi e-reader. For more information, call 702-507-3860.
WEIGHT LOSS SURGERY PROGRAM SET
FOR MARCH 27 AT MOUNTAINVIEW HOSPITAL
A bariatric (weight loss) surgery education program is planned for 6 p.m. March 27 at MountainView Hospital, 3100 N. Tenaya Way. Other sessions are planned for 10 a.m. April 13 and 6 p.m. April 24.
Through these free sessions, participants can learn more about: bariatric surgery options, who is an appropriate candidate for surgery and what is involved in the surgery and recovery process.
The programs are free and open to the public, but registration is required by calling 702-233-5300.
KHAVKIN FACIAL PLASTIC SURGERY PLANS WORKSHOP FOR MARCH 28
Khavkin Facial Plastic Surgery plans to host a workshop, Best Face Forward: Understanding the Influence of Image, from 5 to 8 p.m. March 28 at a private residence in Summerlin.
The evening is set to include networking and brief talks by local image experts Dr. Jeannie Khavkin, principal of Khavkin Facial Plastic Surgery; Alexia Vernon, noted author and career coach; and Lindsey Bernay, Neiman Marcus image consultant and personal shopper.
Sponsored by Rob Jensen Co., a luxury real estate firm, and Square Colour Salon & Spa, the event is free and open to the public. Space is limited, and attendees should RSVP by emailing RSVP@fortecreativemedia.com.
WALGREENS COLLECTING FOR AFAN
Aid for AIDS of Nevada encourages Walgreens customers to shop for a cause and make a donation during checkout through March 30. All donations made during this period will help raise money for AFAN's largest annual fundraising event, the 23rd annual AIDS Walk Las Vegas, scheduled for April 14.
People of all ages are encouraged to participate in the walk. Registration is free, but a minimum donation of $50 per person is encouraged and includes an official AIDS Walk T-shirt.
For more information or to register for a team, visit afanlv.donordrive.com.
LARGE VISION BUSINESS NETWORK MIXER SET FOR APRIL 2 AT SUNCOAST
The Large Vision Business Network plans to host its next mixer from 6 to 9 p.m. April 2 at the Suncoast, 9090 Alta Drive. The theme is planned to be April Showers of Business Growth Expo. It will include more than 50 area businesses showcasing their products and services. The Chefs Corner will serve up bites of international flavors.
The event is open to the public. Admission is $10.
For information on how to get free tickets, visit pjproductionlive.com/LVBNM.html. For more information, call 702-639-6964.
THE SMITH CENTER OPENING GALA TO BE REBROADCAST ON VEGAS PBS
The Smith Center for the Performing Arts Center's opening gala is scheduled to be rebroadcast in honor of its first anniversary at 9:30 p.m. Friday on Vegas PBS.
For more information, visit thesmithcenter.com.
GOLDEN RAINBOW TALENT SHOW
ACCEPTING SUBMISSIONS
Golden Rainbow, a nonprofit organization that provides housing and direct financial assistance to men, women and children living with HIV-AIDS, is accepting talent submissions through 5 p.m. April 5 for its 27th annual Ribbon of Life fundraising event.
Ribbon of Life is set to take place at 1 p.m. June 30 at The Smith Center for the Performing Arts, 361 Symphony Park Ave.
This year's show, "Tributes," is to showcase a spectrum of tribute-themed performances, including contemporary, classical, Broadway, movies, pop, hip-hop, television and political comedy. All singers, dancers, performers, artists and choreographers are invited to showcase their best original numbers for a chance to participate.
Golden Rainbow is seeking thrilling acts that encompass a complete theatrical experience and have not been performed in Las Vegas. Talent may include solos, duets, a cast of fewer than 10 performers and a large cast or montage acts.
Email submissions to Shannon Hardin at smhardin@me.com or mail them to 801 S. Rancho Drive, Suite B-1B, Las Vegas, NV 89106.
For more information, guidelines and to download the submission form, visit goldenrainbow.org or call 702-384-2899.
REGISTRATION BEGINS FOR ANNUAL
HELLDORADO DAYS PARADE
Applications are being accepted for participation in the 2013 Las Vegas Elks Helldorado Days parade.
Floats, equestrian units, marching bands, performers, car clubs, motorcycle clubs, motorized vehicles, walking groups and others are welcome to participate.
Entries should be themed on the traditions of past Helldorado Days, what Helldorado Days mean now, and/or the birthday of the city of Las Vegas. Each entry will be judged on appearance, theme and creativity. Participants will be notified after the parade if their entries won.
The parade is set to start at 5 p.m. May 18 downtown and is expected to last about two hours. The parade route heads north on Fourth Street from Gass to Ogden avenues.
There is no fee to participate. The application must be submitted no later than April 29. The first 120 qualified applications will be accepted.
The 2013 Helldorado Days celebration and rodeo is scheduled for May 16-19 between Stewart and Mesquite avenues and Las Vegas Boulevard and Seventh Street. The Pro Rodeo Cowboys Association rodeo will immediately follow the parade.
For more information, call 702-229-6672. To purchase Helldorado rodeo tickets and to submit an application, visit elkshelldorado.com.