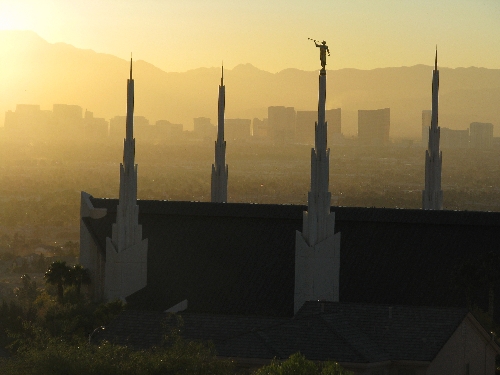 COMPUTER PURCHASING WORKSHOP PLANNED AT WHITNEY LIBRARY
A workshop on how to buy a computer is scheduled from 10:30 a.m. to 12:30 p.m. today at the Whitney Library, 5175 E. Tropicana Ave. For more information, call 702-507-4010.
CANDY LAND CARNIVAL STORY TIME PLANNED
Candy Land Carnival, a special story time for children 11 or younger featuring books and songs about candy and crafts based on the game, is scheduled from 4 to 5 p.m. Thursday at the Sunrise Library, 5400 Harris Ave. Participants are invited to bring a camera and pose with the Candy Land Castle. For more information, call 702-507-3900.
CHRISTMAS GLOW SKATE PARTY SET FOR FRIDAY AT CRYSTAL PALACE
A Christmas Glow Skate Party is scheduled from 7 to 11 p.m. Friday at Crystal Palace Skating Center, 4680 Boulder Highway. Plans for the event include drawings for prizes and glow sticks for sale. The price is $9 if you bring your own skates or $10 with a skate rental.
All-day skates are scheduled Mondays through Fridays, Monday through Jan. 4. Scheduled times are noon to 6 p.m. Mondays and Fridays and noon to 10 p.m. Tuesdays, Wednesdays and Thursdays. The price is $8 if you bring your own skates or $9 with a skate rental and includes a meal deal with a soft drink, two slices of pizza and four game tokens. For more information, call 702-458-7107.
WETLANDS PARK TO HOST GUIDED HIKE
A Wetlands Park Weekend Walk is scheduled from 9:15 to 11:15 a.m. Saturday at the Clark County Wetlands Park, 7050 Wetlands Park Lane. The walk is free, but space is limited, and registration is required.
For more information or to register, call 702-455-7522.
THREE SQUARE SET TO FIGHT HOLIDAY HUNGER
Three Square food bank is in the midst of its Fight Holiday Hunger program, which runs until Dec. 31. The charity will match donations of $25 or more, and each dollar can provide six meals for the Las Vegas Valley's hungry residents.
For more information, call Three Square at 702-556-9129 or visit threesquare.org.
MACY'S ACCEPTING LETTERS TO SANTA, WILL DONATE TO MAKE-A-WISH
Residents throughout the Las Vegas Valley can write a letter to Santa Claus and drop it off at the Santa letterbox at any valley Macy's store to benefit Make-A-Wish of Southern Nevada. For each stamped letter received, Macy's will donate $1 to Make-A-Wish, up to $1 million.
Letters can be delivered through Monday.