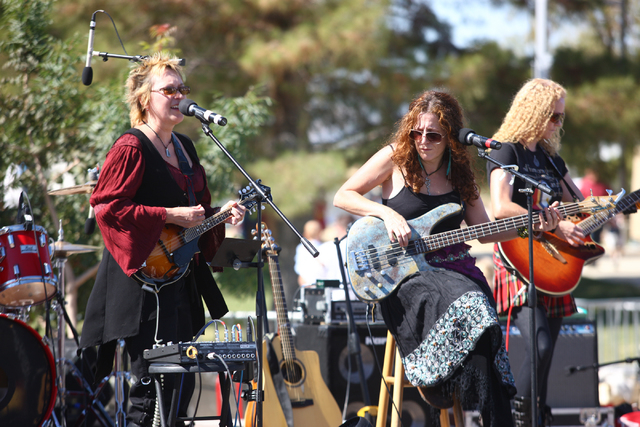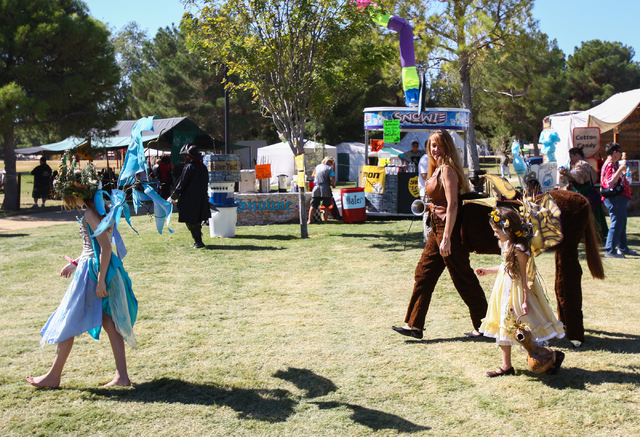 FREE MAMMOGRAMS TO BE OFFERED AT LAS VEGAS MOTOR SPEEDWAY
Alexis DeJoria Racing is partnering with the Nevada Health Centers to provide free mammograms Oct. 24-27 during the NHRA Toyota Nationals at The Strip at the Las Vegas Motor Speedway, 7000 Las Vegas Blvd. North.
Appointments and referrals are not needed. Although health insurance is not a requirement, those who are insured should bring their insurance information. Test results will be sent via mail approximately 10 days following the event.
Tickets range from $21 to $70. Gates are set to open at 7:30 a.m., and the event is scheduled to end at 4:30 p.m. For more information, visit lvms.com.
FREE COMPUTER CLASSES PLANNED FOR BEGINNERS
Free computer classes for beginners are scheduled from 10 a.m. to 1 p.m. Monday through Thursday through Oct. 30 at the Whitney Library, 5175 E. Tropicana Ave.
The classes are offered by the Virtual Library of the Las Vegas-Clark County Library District. Registration is required. To register, call 702-507-6300.
SESSION TO PROVIDE INFORMATION ON AFFORDABLE CARE ACT
The Whitney Library, 5175 E. Tropicana Ave., has partnered with East Valley Family Services to guide and enroll community members in a health plan from 10 a.m. to 5:45 p.m. Oct. 31.
Assistants will guide participants through the process of satisfying the requirements of the Affordable Care Act, otherwise known as Obamacare. For more information or to register, call 702-631-7098.
The Sunrise Library, 5400 E. Harris Ave., is partnering with AARP to provide a free information session on the Affordable Care Act at 2 p.m. Nov. 16. Information will cover important dates, resources and how to enroll in a health plan. Nevada enrollment for health plans begins in October and closes March 2014.
For more information, call 702-507-3907.
TOWN ADVISORY BOARDS TO MEET
The Winchester Town Advisory Board is scheduled to meet at 6 p.m. Oct. 29 at the Winchester Cultural Center, 3130 McLeod Drive.
The Paradise Town Advisory Board is scheduled to meet at 7 p.m. Oct. 29 at the Paradise Recreation and Community Services Center, 4775 McLeod Drive.
The Whitney Town Advisory Board is scheduled to meet at 6 p.m. Oct. 31 at the Whitney Recreation Center, 5712 Missouri Ave.
The Sunrise Manor Town Advisory Board is scheduled to meet at 6:30 p.m. Oct. 30 at the Hollywood Recreation and Community Services Center, 1650 S. Hollywood Blvd.
ESL CLASSES SET FOR ADULTS AND SENIORS AT WHITNEY LIBRARY
The Whitney Library, 5175 E. Tropicana Ave., is offering free English as a Second Language classes for adults and seniors at 10 a.m. Monday through Thursday for six weeks. Classes started Oct. 21.
For more information, call 702-507-3530.
HEALTH DISTRICT TO OFFER NEW FLU VACCINES
The Southern Nevada Health District is scheduled to begin offering a new flu vaccine in October. The quadrivalent influenza vaccine contains two strains each of influenza A and B and will be used to protect against four strains of the flu. The quadrivalent flu shot is $40, and the quadrivalent flu mist is $43.
The flu vaccine will be available at the East Las Vegas Public Health Center, 560 N. Nellis Blvd., Suite D-1, from 8 a.m. to 5:30 p.m. Mondays through Thursdays.
For more information, visit southernnevadahealthdistrict.org.
NO-COST FLU IMMUNIZATION CLINICS PLANNED
The Southern Nevada Immunization and Health Coalition and its partners plan to host multiple no-cost flu immunization clinics through Dec. 7 in the Las Vegas Valley. The Centers for Disease Control recommends everyone 6 months or older get a flu vaccine each year. The 2013-14 flu vaccines will protect against both the H3N2 and the H1N1 flu virus. The clinics will offer flu vaccine on a first-come, first-served basis. Anyone age 6 months or older is eligible if they are uninsured or underinsured. Those with health insurance are encouraged to talk to their doctor or pharmacist about getting vaccinated.
To learn the dates and locations where the clinics are slated to be held, visit vaxvegas.org.
LOSE A POUND WITH YOUR HOUND FUNDRAISER WALK COMING OCT. 27
The Lose A Pound With Your Hound fundraiser walk to benefit Heaven Can Wait Animal Society is set for 10 a.m. Oct. 27 at W. Wayne Bunker Family Park, 7351 W Alexander Road. Registration is scheduled for 9 a.m.
Walkers raise money for homeless animals by recruiting sponsors. Dog-less walkers are also welcome.
After the walk, booths will offer information and goods from pet-related vendors. Entertainment, contests and fun events, such as a psychic paw reader, also are planned.
Participants get a T-shirt and a goodie bag. For more information, visit hcws.org.
HARDEST HIT FUND PROVIDES MORTGAGE HELP
With one of the highest foreclosure rates in the nation, Nevada was selected to be a beneficiary of the U.S. Treasury's Hardest Hit Fund program, which provides assistance to help prevent avoidable foreclosures and keep Nevada homeowners in their homes.
The Nevada Hardest Hit Fund will assist eligible applicants by paying up to a maximum of $1,000 monthly toward their impounded first mortgage payment, including principal, interest, property tax and insurance for up to nine months. The applicant's contribution will be a minimum of $75 or any amount that exceeds the $1,000 maximum assistance per month.
Applicants must be unemployed and actively looking for work or be able to validate at least a 35 percent reduction in income/wages since 2008 and must be facing imminent default.
To apply, homeowners can call 855-428-4357 or visit nevadahardesthitfund.nv.gov.
BLM ASKS FOR PUBLIC INPUT ON PROPOSED LAND SALE
The Bureau of Land Management has asked the public to weigh in on the proposed sale of 440 acres of public land in 28 parcels across Clark County.
Funds generated by the sales would be used for park, trail and public land restoration projects around the state.
Written comments should be mailed to the BLM Las Vegas Field Office, 4701 N. Torrey Pines Drive, Las Vegas, NV 89130 by Oct. 28.
For more information, contact BLM realty specialist Manuela Johnson at 702-515-5224 or manuela_johnson@blm.gov.