Surfers rescue couple during proposal disaster
October 6, 2014 - 8:38 am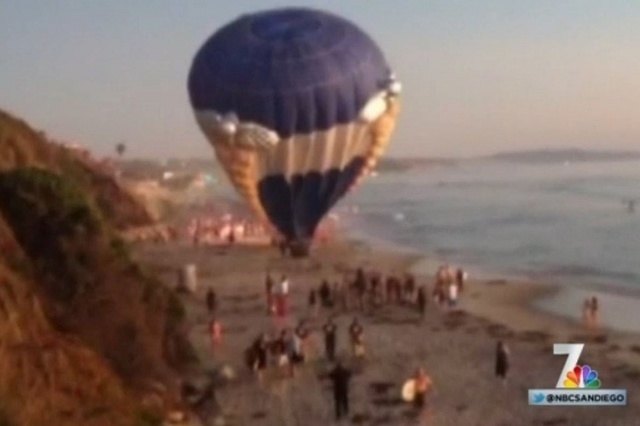 ENCINITAS, Calif. — A romantic ride in a hot air balloon turned into a rescue operation, with lifeguards and surfers saving three people after the basket dipped into the ocean off a Southern California beach.
A man was proposing to his girlfriend during their sunset ride Sunday when the balloon drifted off course and hovered over the water near Cardiff-by-the-Sea, KNSD-TV reported.
A crowd of people watched as the balloon drifted toward the beach in northern San Diego county and skimmed the water.
Eric Barretto said he and his fiancee threw a rope to the water below and several surfers pulled the balloon back to shore.
"It's unforgettable. That's all I can say," Barretto told the station. "I don't know if we'll do it again."
The pilot stayed with the balloon and kept it inflated while it was tugged onto the beach.
The balloon basket landed in the surf and took in several waves, Encinitas Marine Safety Capt. Larry Giles said.
No injuries were reported.