SUV tries to jump a drawbridge — VIDEO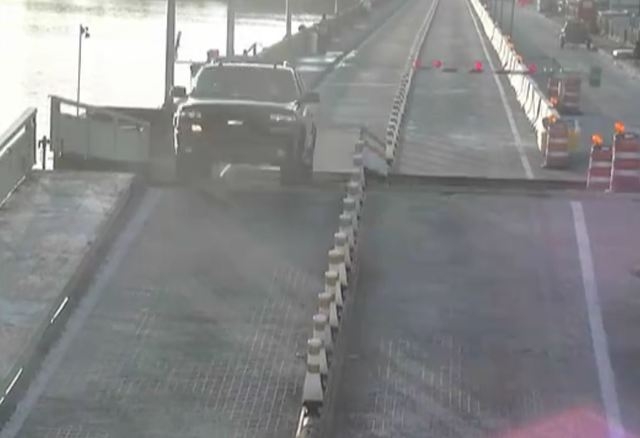 A man in Palm Beach, Fla., crashed his car after driving over a drawbridge as it was closing.
James Montano, 29, was captured on security cameras as his SUV went over Flagler Bridge while it was opening, causing damage to a traffic arm, WPTV reported.
"Basically it was a distracted driver incident," officer Philip Salm said. "The individual was coming back towards West Palm and didn't see the bridge arms coming down. It was suspected the guy was messing with his GPS."
The bridge was closed for five hours on Saturday for repairs. Montano and his passenger were treated for minor injuries.
Contact Kristen DeSilva at 702-477-3895 or kdesilva@reviewjournal.com. Find her on Twitter: @kristendesilva