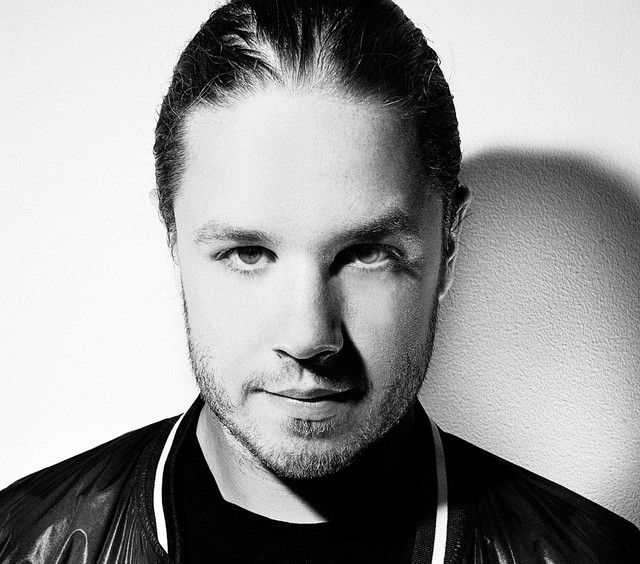 It's Tech Talk Time with John Dahlback and me, and we agree on one thing immediately. We usually love to play "Call of Duty" multiplayers but the new "Call of Duty: Ghosts" is meh.
"I hate 'Ghosts,' " says Dahlback, who DJs Friday at Surrender nightclub in Encore.
"You've got these huge maps. The respawns are crazy. It's just not as fun."
Amen. I also don't enjoy getting stabbed in the back of the head more than in previous "CoDs," because the game respawns me in front of enemies on maps that are too circular/conducive to getting stabbed in the back of the head.
Dahlback went back to playing "Call of Duty: Modern Warfare 3," a game from 2011.
"I feel there are more (online gamers) playing that than 'Ghosts,' especially in the PC community," the Swedish DJ-producer says.
Dahlback games on his 1tb DJing MacBook. He installed the Bootcamp-Windows app on his Mac. That divides his MacBook into a half-Mac/half-PC.
He works on the Mac half of his Mac. He plays "Call of Duty" on the PC side of his Mac.
"It works great," he says.
And Bootcamp safeguards his Mac from PC viruses and hiccups.
"If Windows crashes or gets a virus, it doesn't affect the Mac side. The Windows side is the free world for me. I can do whatever I want with that partition of the computer and it won't effect my work side."
Like many producers, Dahlback has a huge computer server in his music studio, to protect all those large music files he creates.
But he also uploads projects online to the cloud, for storage and sharing with other musicians. He uses the DJ-friendly cloud service Gobbler.
"It's for music producers. If we collaborate, and if I do changes, it will automatically change your file, and you will get my changes too. It automatically backs up your whole project file. It's good."
I have discovered that cloud storage protects all my archives and current work. And yet, I feel even more paranoid that someday I will lose all that work. I can't figure out why the extra protection of the cloud makes me feel more vulnerable.
Dahlback says he kind of feels that way too.
"That's because of the passwords," he says. "Before (contemporary tech advances), you didn't have a password on an external drive or on a floppy disk even.
"Now it's like, 'Oh no, what password did I use for this?' "
The other downside to the cloud is the U.S. government is collecting all of our data from the cloud and sifting through it, as if we were all common characters in an Orwell book.
Dahlback says his manager sent him an email containing "strong words" describing a song, and he worried those strong words could be "trigger words" the NSA software looks for.
"So I guess that was automatically read by the NSA," he says. "But it's worse in China if you even say the word 'gathering,' for example. If you say, 'Let's have a gathering at the local jazz club,' they will think it's a huge gathering of thousands of people demonstrating, so they will automatically shut down your phone."
Sheesh.
"But who (in the spy world) would be interested in reading conversations about house music?"
I told Dahlback that if spies start listening to his music because of some email about one of his songs, then that will only indoctrinate the NSA to have better taste in music.
"Exactly. That's what I think, too."
Doug Elfman's column appears on Page 3A in the main section on Mondays, Tuesdays, Thursdays and Saturdays. He also writes for Neon on Fridays. Email him at delfman@reviewjournal.com. He blogs at reviewjournal.com/elfman.