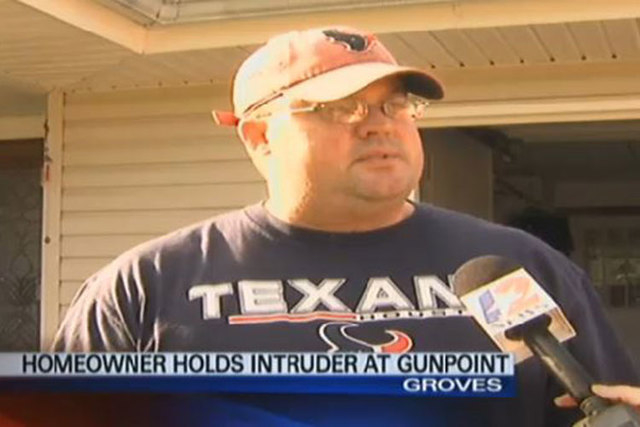 GROVES, Texas — A Groves man is behind bars and lucky to be alive after he broke into a home and was confronted by the gun-wielding homeowner.
It happened the day after Thanksgiving. The Schell family was home with their pets when they heard a noise at the back door.
"I opened the door and a gentleman forced his way in," homeowner Chris Schell said. "I threw him back in the backyard, told my wife to get my gun and, once she retrieved it, I held him at gunpoint until police showed."
Schell said the intruder was screaming that someone was after him.
"He was screaming that someone was trying to kill him but the only thing I was worried about at the time was protecting my family and my house," Schell said.
Groves police said the man was high on methamphetamine, which causes a false sense of well-being, confusion and extreme hallucination.
Schell said although he does not believe the man was there to intentionally cause his family harm, he's glad he was armed and ready to handle any situation.
"I believe people should own guns and times like this you have to use them," he said.
The intruder was arrested and charged with criminal trespass of a habitation.