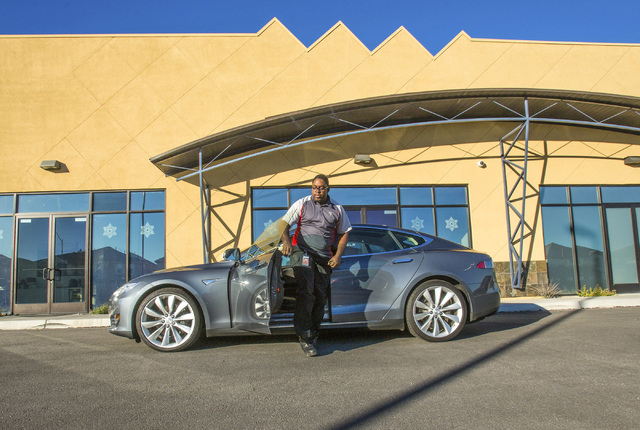 CARSON CITY — With its actual work done, the state Senate turned to speeches while it waits for the Assembly to conclude its deliberations. And there's some great stuff in there.
State Sen. Tick Segerblom, D-Las Vegas, said he supports the Tesla incentive package, but immediately used the occasion of its passage to criticize Nevada's tax system.
"I think this proves once and for all that this body is incapable of raising taxes," Segerblom declared. He noted the Legislature rushed to Carson City in order to spend more than $1.3 billion in incentives (for a company with a market capitalization of $35 billion, by the way) but "when it comes to taxes, we won't raise a dime."
He said the session also underscored the urgency of passing The Education Initiative, the 2 percent margins tax that will appear on the ballot as Question 3.
And, Segerblom said, while the Legislature worked long hours to approve the Tesla package, it failed to address any of the problems the package creates. (For example, the $195 million in transferrable tax credits, which take money out of Nevada's general fund; or sales and property tax abatements that will sap money from local and state schools, a gap that will only be partially filled by a $37 million promise from Tesla.)
"This can't continue," Segerblom said.
Ah, but it has, senator! In fact, it's gone on for decades now, with no sign of changing. All the Tesla deal does is put Nevada's great rotten borough in stark relief.
State Sen. Justin Jones, D-Las Vegas, said he was disappointed the Legislature didn't do more work to provide money for local school construction. (That subject wasn't part of Gov. Brian Sandoval's official proclamation, however.) He hinted at promises apparently made by Sandoval and others to address the issue during the 2015 session.
State Sen. Joyce Woodhouse, D-Henderson, agreed: "I hope the governor and my colleagues will employ the same level of urgency as we have these last couple days in funding our schools," Woodhouse said. Yes, that would be nice. But can anybody say they can actually believe that will happen? Can anybody say they expect the 2015 session will end any differently than the sessions before?
But Republicans praised the deal, Sandoval and economic development director Steve Hill.
State Sen. Ben Kieckhefer, R-Reno, said the deal will bring in $1.9 billion in revenue over 20 years. "This is not giving away the farm by a long shot," Kieckhefer said.
And state Sen. James Settelmeyer, R-Minden, who actually represents Storey County where the Tesla factory will be built, said the state and the company benefit by Tesla's choice to locate its operations in Nevada. But he warned that Nevada needs to maintain a welcoming environment, lest we lose the business to another state.
Two days to approve a more than $1.3 billion package for Tesla in substantially the same form as the company wanted? It's hard to put out a bigger welcome mat than that.