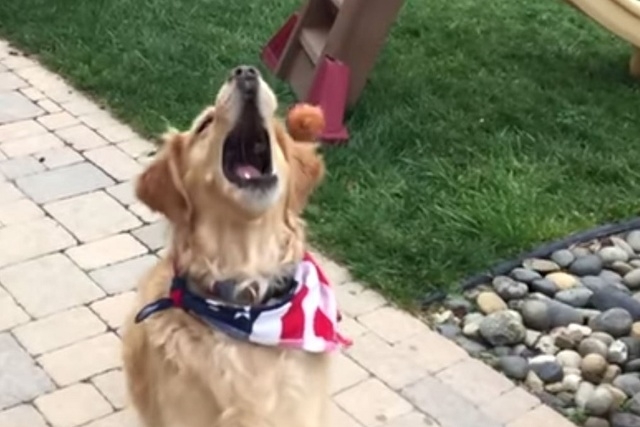 Fritz is your average, all-American Golden Retriever. He's fluffy, he's big, he's goofy and, wow, he can not catch.
Fritz's owners try to have him catch all sorts of food, like a strawberry, a meatball…
…a slice of pizza … a taco.
His owners say on YouTube that his eyesight is fine and he lives a healthy lifestyle, despite the junk food thrown at him.
Enjoy his struggle reel: