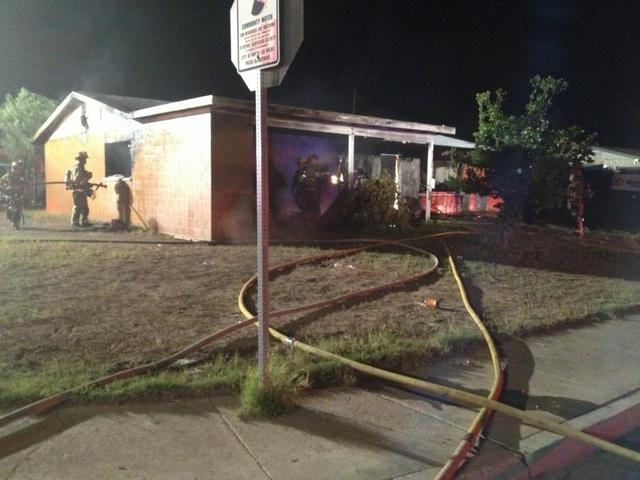 North Las Vegas firefighters responded to a house fire involving severe smoke and fire damage Thursday night.
Calls started coming in from multiple neighbors just before 10 p.m. that the house at 2120 Hassell Ave., near Lake Mead and Martin L King boulevards, was on fire. When firefighters arrived, they found a house with heavy smoke and flames visible. Firefighters said the house was unoccupied.
Firefighters from 10 units extinguished the fire from inside the house in about 15 minutes and kept it from spreading to surrounding homes.
The residence is "a complete loss," said a fire department spokesman. So far, damage amounts are undetermined.
The cause of the fire is under investigation. Anyone with information can contact the North Las Vegas Fire Department at 702-633-1102.
Contact reporter Annalise Porter at aporter@reviewjournal.com or 702-383-0391.