Tim Kaine and Elizabeth Warren to campaign for Clinton in Las Vegas next week
September 30, 2016 - 12:30 pm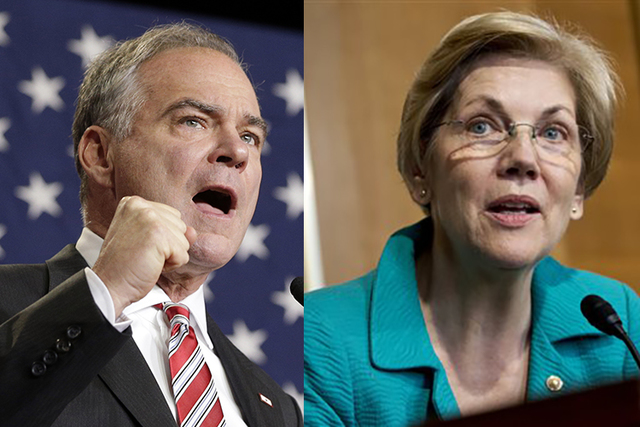 Hillary Clinton's effort to win Nevada on Nov. 8 will get a boost next week with Las Vegas campaign stops from vice presidential nominee Tim Kaine on Thursday and an earlier, Tuesday visit by U.S. Sen. Elizabeth Warren, D-Mass.
Kaine, a U.S. senator from Virginia, will urge Nevadans to register to vote ahead of an Oct. 8 deadline to register in Nevada by mail. Nevadans will still be able to register online and in person through Oct. 18.
It will Kaine's second trip to Las Vegas since being picked by Clinton as her running mate. He also visited Reno in September.
Kaine will discuss "Hillary Clinton's plan to build an economy that works for everyone, not just those at the top, and will lay out what is at stake this November."
No further details were immediately available but those interested in attending can RSVP.
Warren will be campaigning for Clinton and U.S. Senate candidate Catherine Cortez Masto at the Springs Preserve.
Warren's remarks will be on the same themes as those of Kaine and are scheduled to begin at 4 p.m. Those interested in attending can RSVP.
Contact Sean Whaley at swhaley@reviewjournal.com or 775-461-3820. Follow @seanw801 on Twitter.