Top workplaces, midsize: 2. One Nevada Credit Union
February 10, 2014 - 6:15 pm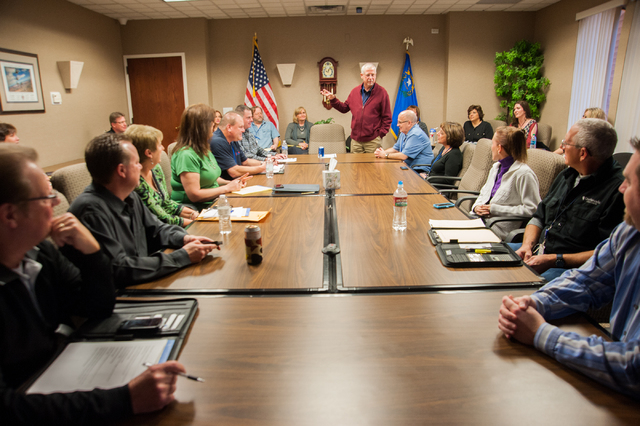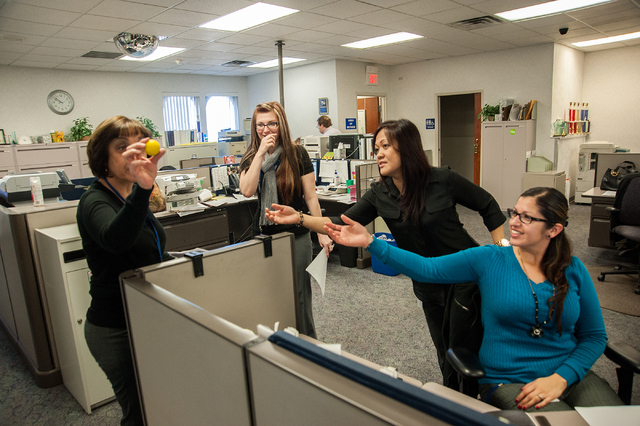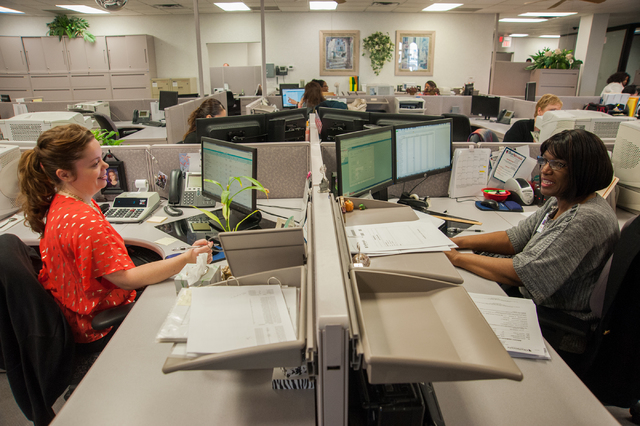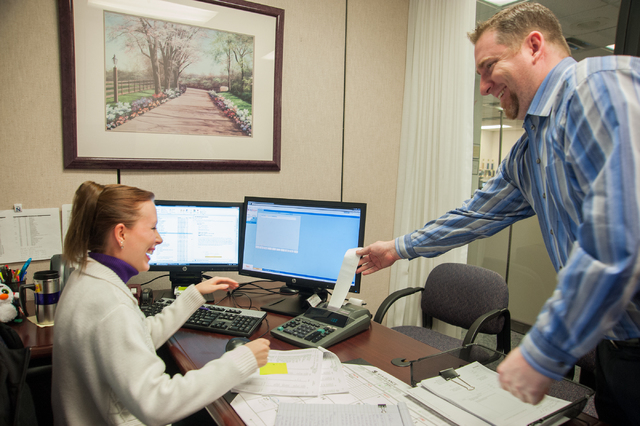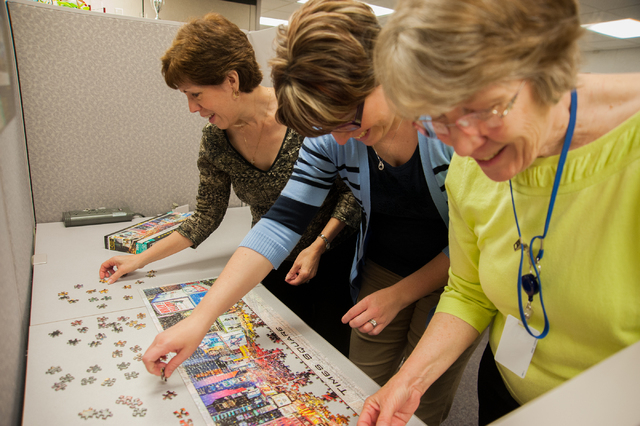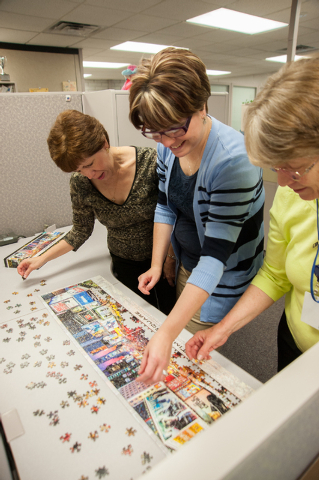 Happy employees mean happy customers, and that mantra has lifted One Nevada Credit Union to one of the top workplaces in Las Vegas.
The member-owner not-for-profit cooperative ranked No. 2 on the list for midsize companies, up one spot from 2013. With more than 225 employees, it is one of the largest credit unions in the state.
Established in 1950, it has grown to more than 80,000 member-owners with 21 branches statewide.
"We have a great corporate culture and great people who work for us," says Michael Traficanti, senior vice president of human resources. "We have a culture that keeps them excited. We have done a lot of surveys to find out what's important to keep them excited about the job. They know what's going on and what our strategic priorities are."
Executives go out to branches to meet with employees and outline company directions while encouraging employee input. One Nevada holds several themed events throughout the year, such as an ice cream social and an NFL jersey day.
"I feel like my job makes a difference to members," one employee says in the survey. "I love working with my co-workers. They bring team spirit and enthusiasm to work each day."
One Nevada has many long-term employees, including several who have been there more than 30 years. In addition to programs that help with day care and elder care, the company has a special incentive plan that enables employees to earn bonuses.
"In this economy with a high rate of unemployment, it's important to keep your people happy and satisfied," Traficanti says. "That means happy customers."
One employee cited its compensation package and a company that "truly cares about the health and well-being of their employees."
Another cited having a flexible work schedule and not feeling micromanaged. It makes the job enjoyable when a manager has confidence in your abilities, the person says.
Others talk about being valued by management and how they have the ability to grow and advance in their careers.
"In my previous employment, the office atmosphere when a stressful situation arose was chaotic and finger-pointing was the first thing," one employee says. "At One Nevada, situations are carefully thought through and solutions put into place in a timely manner. In a nutshell, there is a lot less panic."

TOP WORKPLACES
See the Top Workplaces for 2014