Towbin Motorcars sets launch event for Bentley Continental GT
February 25, 2011 - 2:04 am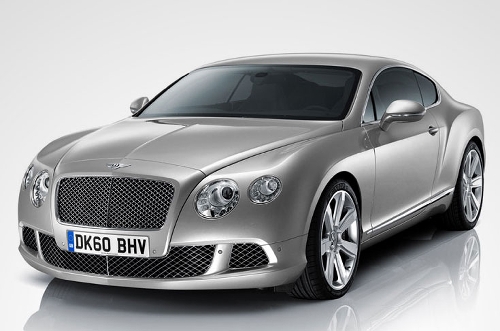 Towbin Motorcars is holding a launch party Tuesday at its all-new location, 5550 W. Sahara Ave., to introduce the new 2012 Bentley Continental GT.
The special event will be held from 6-9 p.m.
According to the Towbin staff, the 2012 Bentley Continental GT is a remarkable fusion of breathtaking performance, sensuous luxury and modern technology. Featuring a powerful 567 horsepower FlexFuel W-12 engine and exquisitely handcrafted, contemporary interior, the new Continental GT is supreme motoring that is unmistakably Bentley.
Throughout Bentley's history, iconic grand tourers have forged the marque's reputation. In the 1950s, the beautiful R-Type Continental set new standards of performance and style. In 2003, Continental GT revolutionized the luxury coupe market, combining super car performance and dynamism with remarkable everyday practicality.
Now, the new Continental GT coupe sets even higher standards in every area of design, craftsmanship and engineering.
Ulrich Eichhorn, who is a member of the Bentley Motors board and an automotive engineer, said, "We've distilled nearly 90 years of engineering excellence into the new Continental GT coupe. It represents everything Bentley stands for: breathtaking performance, beautiful design and unparalleled quality, comfort and luxury."
Towbin Motocars is the only Bentley dealer in Las Vegas and has recently expanded its showroom by moving to 5550 W. Sahara Ave.
For more information on the launch event, call Towbin Motorcars at 932-7100.