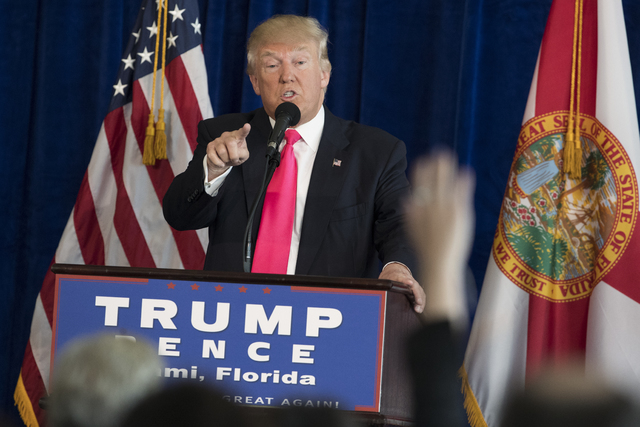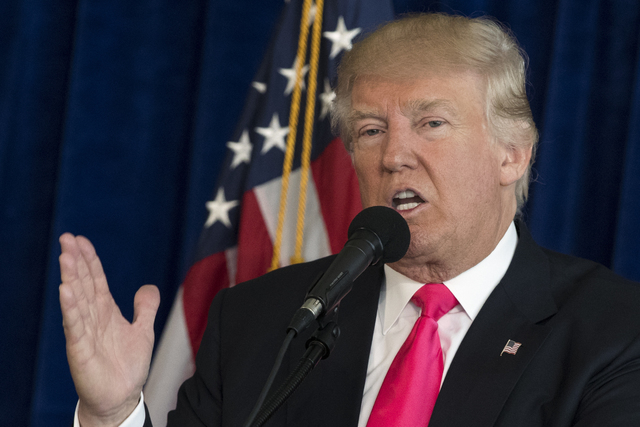 MIAMI — The Republican presidential ticket projected mixed signals Wednesday to claims that Russia is meddling in the U.S. electoral process.
Donald Trump called on Russia to find Hillary Clinton's missing emails, while his vice presidential pick, Mike Pence condemned any such involvement, underscoring a policy schism between the newly united running mates.
The Republican presidential nominee told reporters at a Miami press conference that the 30,000 missing emails from Clinton's private email server would reveal "some beauties" and made an extraordinary plea for a foreign power to locate them.
"Russia, if you're listening, I hope you're able to find the 30,000 emails that are missing," Trump said. "I think you'll be rewarded mightily by our press!"
Clinton's campaign claims that Russia hacked computers belonging to the Democratic National Committee and released those emails on the eve of the party's convention to benefit Trump's candidacy. The emails, published by WikiLeaks last week, revealed that the DNC favored Clinton's candidacy over rival Bernie Sanders, triggering a leadership shakeup within the DNC.
Trump dismissed the claims, saying it's not clear who hacked those emails, but the incident is a sign that foreign countries no longer respect the U.S.
"If it's any foreign country it shows how little respect they have for the United States," said Trump, who added that he was "not an email person myself because I believe it can be hacked."