Trump chastized by Michigan minister as he speaks at her church
September 14, 2016 - 1:46 pm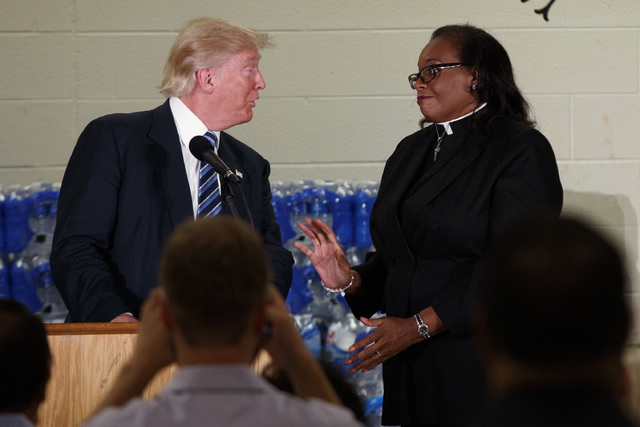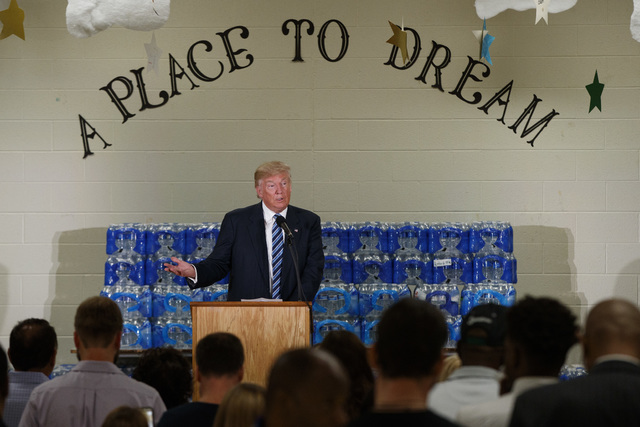 Donald Trump was cut off and chastised by a pastor in Flint, Michigan, as he addressed her congregation on Wednesday.
Trump was criticizing his opponent Hillary Clinton's when Rev. Faith Green Timmons abruptly interrupted.
She said: "Mr. Trump, I invited you here to thank us for what we've done in Flint, not give a political speech."
Trump replied, "Ok, that's good," and resuming speaking about Flint.
He was then heckled by several members of the sparse crowd at Bethel United Methodist Church. Timmons admonished the hecklers, too.
Trump then vowed that, if elected, he would "quickly" help the people in Flint, who have suffered a water contamination crisis.
He also lamented that previously "cars were made in Flint and you couldn't drink the water in Mexico. Now cars are made in Mexico and you can't drink the water in Flint."
Earlier in the day, the Republican presidential candidate toured the water plant in Flint, which has had its water supply contaminated by lead.
Trump was shown around by JoLisa McDay, the plant supervisor. The facility has not been operational since last fall.
McDay explained to Trump that the plant would not be running at full capacity immediately after reopening next year.
Trump complimented her enthusiasm for the job.
This is Trump's first visit since the 2014 crisis that affected 100,000 people. It occurred after the city left Detroit's water supply and started using improperly treated Flint River water.
In brief remarks to reporters, Trump thanked the plant's staff, but did not immediately address the water crisis.