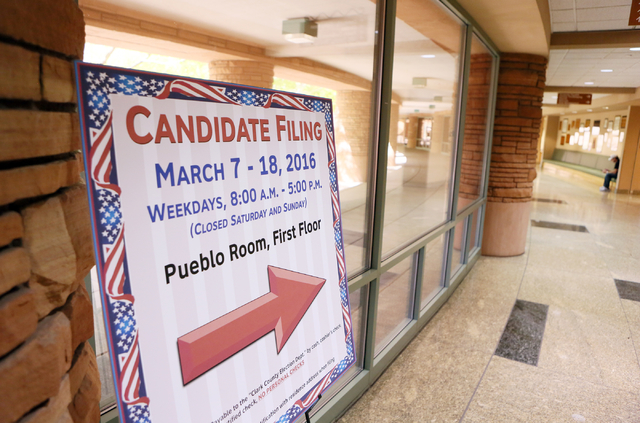 Two more Republican candidates filed to run for the 1st Congressional District seat on Thursday.
The entry of Fred Horne and Gary "Coach" Johnston makes the GOP nomination a six-way race to win the June 14 primaries. Neither candidate could be reached for comment late Thursday.
The incumbent, U.S. Rep. Dina Titus, D-Nev., is running for a third two-year term and is unopposed in the Democratic primaries.
Other Republican candidates who have filed for the Republican nomination are Louis "Blulaker" Baker, Stephanie Carlisle, Jeff Miller and Mary Perry. The deadline to file is Friday.
The district goes from McCarran International Airport north to downtown Las Vegas.