October 16, 2010 - 11:00 pm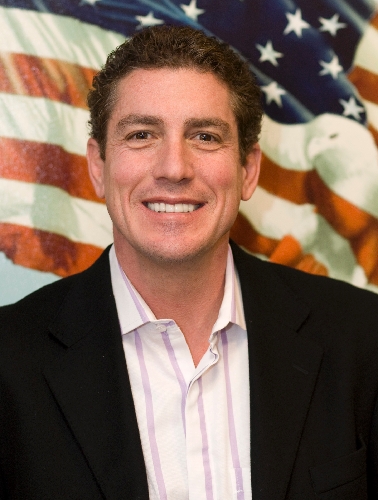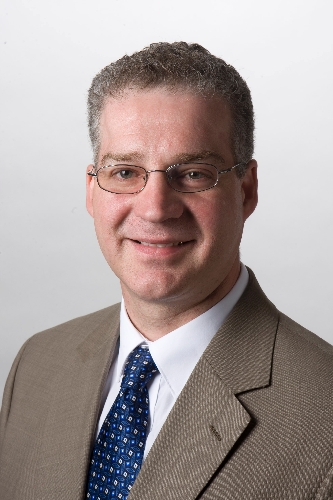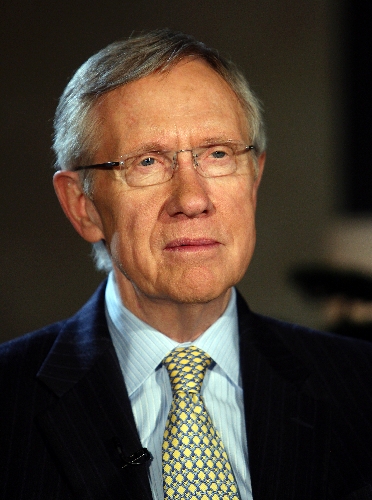 The close U.S. Senate race could be decided by the spoilers.
While Sen. Harry Reid battles Sharron Angle, voters who don't like the unpopular Democratic incumbent or his staunch conservative Republican challenger can choose from six lesser known contenders as well as "none of these candidates," a protest vote unique to Nevada.
The Nov. 2 election is expected to be so close that every vote will count, meaning the third-party and nonpartisan candidates could cost Reid or Angle the election by siphoning off precious ballots. The four-term Reid won his toughest Senate re-election bid in 1998 by a mere 428 votes.
Reid's disapproval rating among Nevadans is so high at more than 50 percent that he is counting on splitting the anti-incumbent vote to eke out a slim victory. Angle, meanwhile, is counting on support from voters unhappy with Reid and the Democrats' policies, which have not revived the state's economy. It is the worst in the nation with record unemployment of at least 14.4 percent.
"Reid has something Angle doesn't have, which is lots more money to spend on ads and getting out the vote," said Joe Valenzano, communications professor at the University of Nevada, Las Vegas, who studies campaign rhetoric. "Angle needs to stay focused on the economy because it's a message that works for her and it resonates with the public. Reid is open to attack on the economy."
In the end, most Nevadans might be reluctant to throw away their votes because the stakes are so high in the top-of-the-ticket contest, say election analysts. The outcome could determine whether the GOP takes control of the Senate. It also may show whether the Tea Party movement backing Angle is a force at the ballot box or a political interest group too weak to sweep Reid and the Democrats from power.
"I doubt there will be a significant number of people who get off their couches to vote and then pick none of the above or a third-party candidate," Valenzano said. "If they're not happy with Reid and Angle, they may just stay home."
The voters to watch are not Democrats or Republicans — who have largely chosen to back their party nominees — but nonpartisans who make up 15 percent of Nevada's 1 million-strong electorate.
A recent poll showed independent voters swinging Angle's way, but 12 percent were still undecided, selected other candidates or "none" in a Mason-Dixon Polling & Research survey taken three weeks before the Nov. 2 election.
By far, the No. 1 issue in the Senate race this year is the economy and jobs.
Reid has criticized Angle for saying it would not be her job as a U.S. senator to create jobs, while he has pushed clean energy projects that could result in a new industry for a tourism-dependent state and thousands of jobs. He also has defended bank and auto industry bailouts and the Democrats' $787 billion stimulus spending, saying it led to 34,000 jobs being saved or created in Nevada.
"While some may cheer a bad economy in an effort to score cheap political points, Nevadans are fighters who have no patience for that," Reid said in a statement after the jobless rate ticked up again at the end of the summer. "I will keep fighting with them to create jobs and get our economy back on track. And I won't stop until every Nevadan who wants a job has one."
Angle has countered that Reid has not done enough to create a friendly business climate so private enterprise feels confident enough to begin hiring again in Nevada where nearly 200,000 people are out of work. The former Reno assemblywoman favors extending Republican President George W. Bush-era tax cuts and eliminating the estate tax, for example, measures she says would help small businesses that are the backbone of the economy. Reid says the tax cuts should be extended, but not for the rich, or individuals making more than $200,000 and families making more than $250,000.
"Harry Reid is a failed leader," Angle said in a statement when Nevada's unemployment hit a new record high. "Harry Reid can try to shirk responsibility, but he is in charge. He has supported tax increases 300 times; he gave us Obama-care; he pushed through the disastrous stimulus plan; and he is blocking further tax cuts. Nothing Harry Reid is doing is working and his own state is paying the heaviest price."
Reid and Angle differ starkly on a range of issues, from what to do about illegal immigration, Social Security and the new health care law to the size and role of federal government.
On illegal immigration, Angle wants more border security and better enforcement of laws to prevent businesses from hiring illegal workers and to deport those who are caught. She also supports an Arizona law giving police more authority to identify illegal immigrants. Reid opposes the Arizona law, but has recently supported $600 million in new funding to secure the border. Reid advocates reform that could give an estimated 11 million illegal immigrants a path to U.S. citizenship, especially young Hispanics who attend college or serve in the U.S. military. In Nevada, reform could affect an estimated 130,000 undocumented workers.
On Social Security, Reid has said the system needs to be "tweaked" so it does not go bankrupt in a few decades, but he has not proposed specific changes in retirement age or benefits. Angle has called for keeping the current system for seniors and others who have paid into it and are receiving benefits. But she also wants to allow young workers to open "personal" retirement accounts with their payroll tax deductions that they can invest and own. She has not provided specific details.
On the U.S. government, Angle, like other conservatives and members of the Tea Party movement, believes the federal system has grown too large and has usurped states' rights as laid out in the 10th Amendment. It says powers not granted to the federal government or prohibited for states are reserved for states or the people.
Angle has called for eliminating the Departments of Education and Energy and the Environmental Protection Agency. Angle argues states should handle those issues.
Reid has attacked Angle for proposing drastic reductions in the federal government's role in education, energy and environmental protection. As a result, Angle has softened her stance, suggesting an initial 5 percent cut across the board in funding for those agencies and the federal government.
On the new health care law, more than half of Nevadans oppose Reid's signature achievement and the centerpiece of President Barack Obama's agenda. Reid has defended the law to require all Americans, with some exceptions, to buy health insurance as cost effective. Angle wants to repeal the law and she opposes mandated coverage, saying there should be free-market competition instead.
Most of the other candidates in the Senate race are former Republicans who have become disenchanted with the main political parties, the expansion of federal government and growing federal spending. None has much money to compete against the $25 million Reid plans to spend, or the record $14.3 million Angle raised in the last quarter alone to compete with the incumbent.
The most controversial third-party candidate is Scott Ashjian, who quit the Republican Party after registering as a Senate candidate under his newly formed "Tea Party of Nevada." Members of the Tea Party movement denounced him, saying he was not aligned with them and was taking advantage of the "Tea Party" label to win support for his first political run. Legal efforts failed to kick the Las Vegas businessman off the ballot. Polls show him barely registering support.
Ashjian said he stayed in the race because he sees Angle as "unelectable" while "Nevadans are offended by the power of Harry Reid." He dismissed any notion he could help elect Reid if he takes Tea Party votes away from Angle.
"Both parties are not happy with their candidates, so I'm giving them a choice," said Ashjian, who is running on a platform of reducing the size and spending of federal government.
The Independent American Party, which has more than 46,000 registered Nevada voters, is offering Tim Fasano. He is running as a fiscal and social conservative. A semi-retired construction business owner in Fernley, Fasano said he left the GOP about 18 months ago because he "was very concerned about the direction of government. The size and scope of government is growing exponentially."
Fasano said his positions are close to Angle's, but he's skeptical that she or any other politician will do what they say once they get to Washington, D.C.
Fasano is expected to get support from most IAP members, who usually vote as a bloc, but he argues he will take just as many votes away from Reid as Angle.
"There are so many people who are angry out there that there are a lot of Democrats who won't vote for Reid, and they're not going to vote for Angle," Fasano said. "And the libertarians are on our side."
Among nonpartisans in the race, Jesse Holland and Michael Haines have been seen most often on the campaign trail, attending candidate forums and doing radio interviews.
Holland is a metallurgist at Barrick Goldstrike Mines in Elko County. He has been traveling every weekend, 150 miles to 1,000 miles, to meet Nevada voters who like his anti-political party message.
"I'm running because enough is enough," said Holland, who quit the Republican Party a year ago. "We have a Congress that has voided the will of the people. Our country is headed toward disaster."
Holland said the government has become bloated and he thinks most politicians and candidates such as Angle "are purchased by the Republican Party" and won't bring true change.
Haines strikes the same themes and, like Holland, also left the GOP last year. Haines owns a small appraisal company in Reno. He's making his first run for office in Nevada.
"I'm running because I think we're getting away from the Constitution," said Haines. "We're a democracy that is turning into a socialistic society."
Haines said he believes voters "are tired of candidates acting like schoolchildren" by trading negative barbs on the trail and in ads airing in the final months of the campaign.
This is the second campaign for Jeffrey C. Reeves. The physics professor at UNLV ran as a nonpartisan candidate in the 3rd Congressional District race in 2008. The incumbent Rep. Jon Porter, R-Nev., lost to Dina Titus, the Democrat.
Reeves is disturbed by globalization and he doubts the integrity of the voting system, too.
"I'm running for the Senate to wake up the American people," Reeves said. "Our country has been hijacked by criminals. This organized Mafia is systematically and deliberately destroying the United States. Their ultimate goal is to absorb the United States into a greater global superstructure. Call it the New World Order conspiracy if you like. I prefer to call it the international Zionist conspiracy."
Wil Stand, a former high school teacher, said he's registered nonpartisan but tells people he's running under the "Liberty or Death" party because he thinks the country has gone astray. In 2008, he failed to qualify for the presidential ballot, although he said he campaigned anyway in Iowa and New Hampshire, the first caucus and primary states.
"I consider myself a political philosopher, not a politician," said Stand, who said he has been both a registered Democrat and Republican. "I believe in smaller government. We need to reduce income taxes on wages earned so people would have all kinds of money to spend."
Contact Laura Myers at lmyers@reviewjournal.com or 702-387-2919.
2010 GENERAL ELECTION VOTER GUIDE
U.S. SENATE DUTIES
U.S. senators are elected to six-year terms in the upper house of Congress. Their main duties involve passing laws, allocating spending, reviewing the performance of federal agencies and protecting the interests of their states. Senators also confirm executive branch nominees. Senators are paid $174,000 per year.
NOT PICTURED
Name: Timothy Fasano
Party: Independent American Party
Age: 50
Occupation: Semi-retired construction business owner
Name: Michael L. Haines
Party: Independent
Age: 42
Occupation: Small-business owner
Name: Jeffery C. Reeves
Party: Independent
Age: N/A
Occupation: University physics professor
Name: Wil Stand
Party: Independent
Age: 66
Occupation: Retired schoolteacher