UNLV officials hope Tesla partnership will boost reputation
October 7, 2015 - 8:02 pm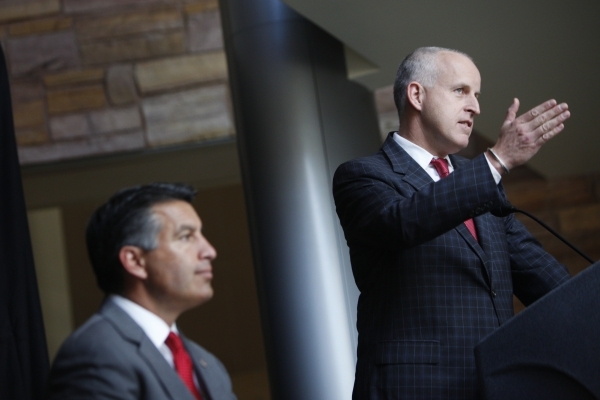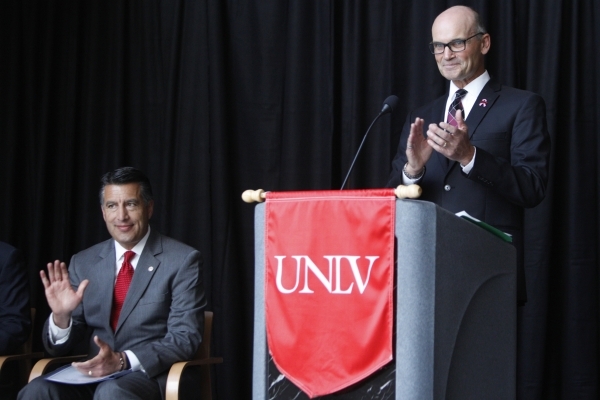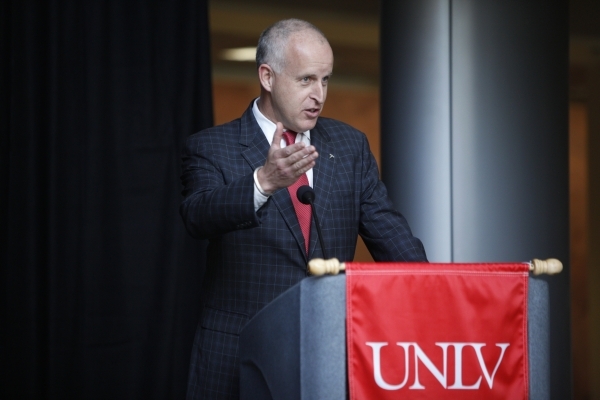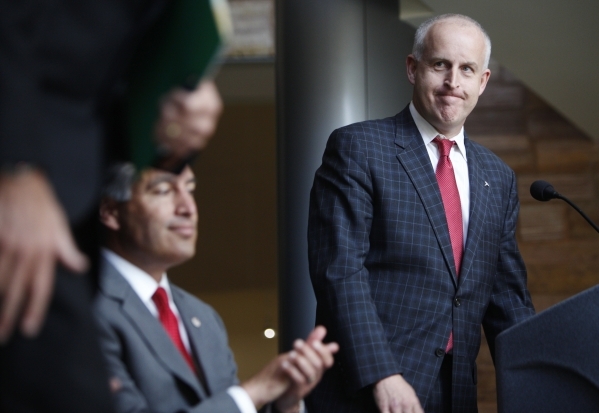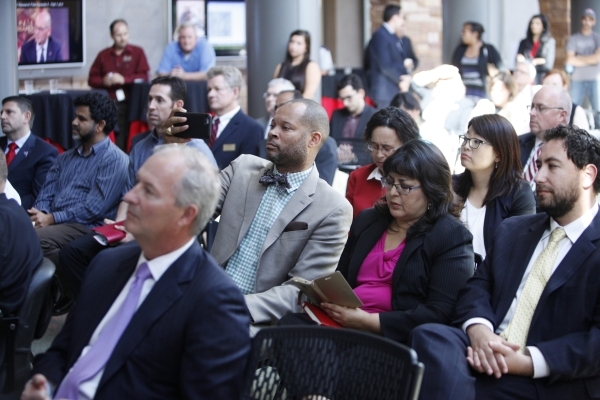 The University of Nevada, Las Vegas hopes to boost ongoing efforts to improve its reputation as a research institution through a newly launched partnership with Tesla Motors.
School officials on Wednesday announced the start of a $1 million project funded by the electric car manufacturer to develop research aimed at improving operations at the company's planned factory near Reno, which is scheduled for completion in 2017. They touted the partnership as a means to elevate UNLV's name as it seeks to climb higher in national college rankings.
"There's been a collective aspiration both on campus and off this university to get to the next level," President Len Jessup said during Wednesday's announcement at UNLV. "This helps drive Southern Nevada and the rest of the state economically."
Jessup, who took the reins at UNLV in January, has fervently sought ways to thrust the university into the public spotlight as it develops a decade-long plan to become one of the most highly ranked research universities in the nation. Administrators want UNLV to rise in college ratings designated by the Carnegie Foundation for the Advancement of Teaching, a Stanford-based education research center. Jessup hopes the partnership with Tesla will advance that mission, in part by luring more companies and government entities to invest in UNLV.
The joint project was first announced when lawmakers approved $1.3 billion in tax incentives last year to attract the car manufacturer to Nevada. The five-year research deal will focus, in part, on efforts to minimize the plant's water use.
A team of UNLV engineering professors and chemists will carry out the research with the help of student assistants.
"It's great for graduate students who will be learning this technology," said Jaci Batista, who teaches environmental engineering courses at UNLV. "We are building human capital for the state of Nevada, not only for Tesla."
Contact Ana Ley at aley@reviewjournal.com or 702-224-5512. Find her on Twitter @la__ley