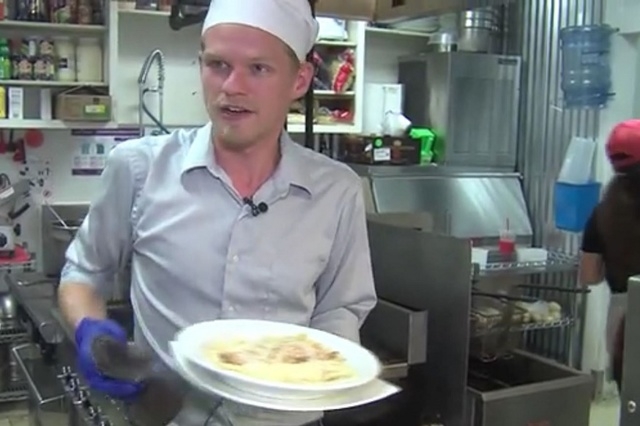 The Delta, Utah man who reported he and his family where the targets of hate crimes dating back to April, has admitted through his attorney that he staged the crimes.
Rick Jones received national attention when he reported to police that his home had been tagged with anti-gay graffiti, his family restaurant had been burglarized, his home hit with a Molotov cocktail, and worst of all he had been beaten and a homophobic epithet carved into his arm, at the time he told us, he didn't remember much of the violent attack, "I still have partial amnesia of that day, I only remember small parts of it," Jones told us from his family restaurant in the wake of the crimes.
The news hit national news, and dozens of people traveled from all over Utah to go to Jones family's restaurant, Grand Central Pizzeria and Grill. Jones thanked all the visitors and reported because of the visitors, the restaurant reported it was the single best day the eatery had experienced.
A GoFundMe account was set up in Jones's name, and it collected more than $11,000.
Millard County Sheriff Robert Dekker was quick to point out that the law enforcement agency was investigating the crimes as being motived by hate, but the sheriff says his investigators began to suspect Jones himself.
Tuesday morning, Attorney's for Jones called the Millard County prosecutor to tell him, Jones had staged the events.
"At this point our client has acknowledged responsibility for what has happened in these incidents," Jones's attorney Paul C. Burke told us today. "We recognize it was a call for help directed primarily we think to his family."
Burke says the Joneses will give the money raised in the GoFundMe account back. Dekker says Jones could face serious charges for the hoax including, aggravated arson, false police report and theft.