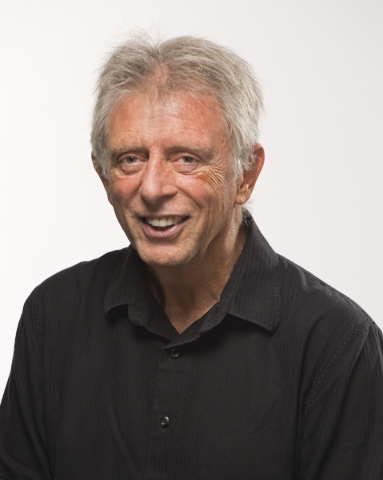 "Disney On Ice presents Frozen" is at the Thomas & Mack Center through Jan. 11, but for company manager David Sutton, Las Vegas is home year-round.
Sutton, a northwest resident, helps bring the show to life. He grew up in Canada, where he could be found playing ice hockey every chance he got as a youngster. He took skating lessons to become a better player but ended up being adept at spirals and turns, which led to competitive skating. He and Mary Church (later Majorahn) took top honors in 1970 as Canadian figure skating champions.
He grew up with a strong work ethic and cited his late father, Sonny, as his role model. Sonny Sutton owned an auto repair shop and was known for being an honest businessman, so honest that he'd point out something that wasn't up to his standards.
"Like, if it the paint job didn't look just so … he'd say, 'This isn't right. Drive it until you can spare it for a few days, and we'll make it right.' Things like that," David Sutton said.
Sonny Sutton died 24 years ago from pancreatic cancer at age 63.
David Sutton, now 67, said being a performer in an ice show is vastly different from running the show.
"As a skater, the show is all set up, so you just go out and skate," he said. "But as the manager, you have to arrange transportation for 100 people to the next city and get the show ready, the rehearsals. You have to be a good judge of people, figure out who would be better off in certain positions."
The biggest difference between being a skater and a manager, he said, is the hours.
"The skaters train hard. They do a good job," he said. "Where else can you do a job and people applaud you at the same time?"
But it's a job that has him on the road for long stretches of time. In 2014, he was away from his Las Vegas home for all but three weeks. For 2015, he managed to be at home a total of about 10 weeks. He travels with the show all over the world, waking up in Japan one month, Australia the next. If he had time to himself, he said he'd enjoy his favorite pastime, golf.
But being part of a Disney show has its magical moments.
"You walk into the (venue), and when that music starts, all the kids in the audience start singing along," he said. "It's a great feeling."
Songs from the "Frozen" show include "Let it Go," "Do You Want to Build a Snowman?" and "Fixer Upper."
"In our more than 30 years of producing Disney On Ice shows, Feld Entertainment has been waiting for a film like this," said producer Nicole Feld. "While it might seem obvious that 'Frozen' is well-suited for the ice, this Disney On Ice production will touch audiences emotionally through innovative show elements and world-class skating."
What do insiders know about the show? There's no crew member working the spot lights. The light grid over the ice rink works on an automated tracking system. Each skater wears a beacon with a frequency unique to them. Wherever they go on the rink, the light automatically follows.
"We're one of the first — maybe THE first — (companies) to integrate it," David Sutton said.
His wife of 20 years, Barbora will join him on the road from time to time.
His late skating partner, Mary Majorahn, died of lung cancer in 2009. The following year, David Sutton was diagnosed with throat cancer.
"My doctor asked me, 'So, how many cigarettes do you smoke a day?,' and I said, 'I've never smoked a cigarette in my life,' " he said.
Fighting the cancer included chemotherapy and radiation treatments that were undergone simultaneously.
"It was a battle," he said. "I lost 50 pounds in two months. But I'm one of the fortunate ones. I appreciate life every day now. People will get upset over little things. I just look at it, and say, 'We'll find a way to make it work.' "
Tickets start at $25. Visit disneyonice.com/frozen.
— To reach Summerlin Area View reporter Jan Hogan, email jhogan@viewnews.com or call 702-387-2949.
If you go
"Disney On Ice presents Frozen"
Thomas & Mack Center, UNLV campus
Performances: 7:30 p.m. Jan. 7, 8 and 11; 11:30 a.m., 3 p.m. and 7 p.m. Jan. 9 and 10
Tickets start at $25

disneyonice.com/frozen