Veteran asked to leave restaurant with service dog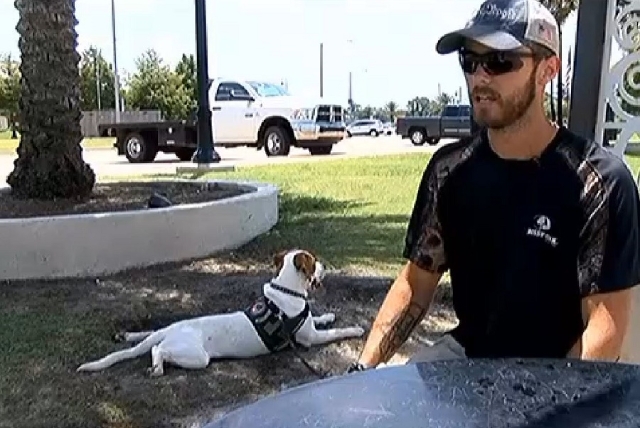 A veteran is filing a discrimination complaint after he was asked to leave a Louisiana restaurant on Friday after entering with his service dog.
Brian Wallis uses his service dog to help with his Post Traumatic Stress Disorder (PTSD). "I struggle with anxiety, depression. My mood is always up and down, up and down," he told KPLC.
Wallis served in the National Guard as part of the 39th Military Police Company. After he was diagnosed, he got his dog, whom he takes everywhere with him.
"The lady went, 'no dogs are allowed in here, you have to take your dog outside.' I go to pull out all my paperwork, trying to show that he is a service animal," he said of his visit to Panda Super Buffet. "They just weren't having it."
Under the Americans with Disabilities Act, all he would be required to do is say it's a service animal.
Wallis has filed a complaint against the restaurant.
Contact Kristen DeSilva at 702-477-3895 or kdesilva@reviewjournal.com. Find her on Twitter: @kristendesilva