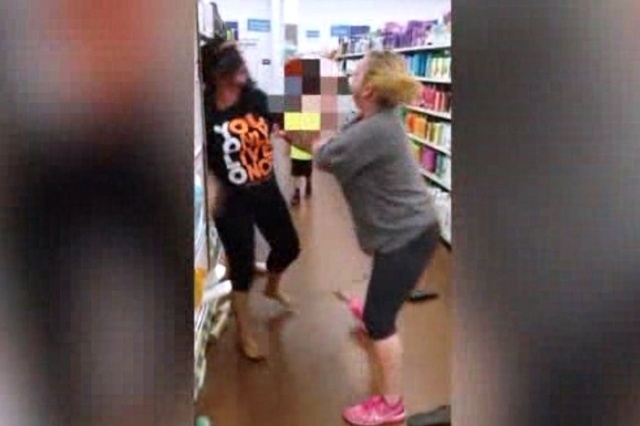 Police are investigating after video of a disturbing fight turned up online from a shampoo aisle in a Beech Grove, Ind., Wal-Mart Thursday.
The two women seen in the video begin exchanging words, and then things quickly escalate. A 6-year-old boy is also seen getting involved in the fight, throwing kicks and punches, and at one point hitting one of the women with a shampoo bottle.
The video (WARNING: graphic language, content) is several minutes long, and at no point does any security show up to break things up. Meanwhile, a crowd gathers and at most reminds them that there are children around.
Beech Grove Police say they are alarmed at the behavior of the young boy and question the environment he is being raised in. They are considering whether to involve the Department of Child Services in their investigation.
Police are also exploring whether to file charges in connection with the fight.