Video shows mall security guards beating teen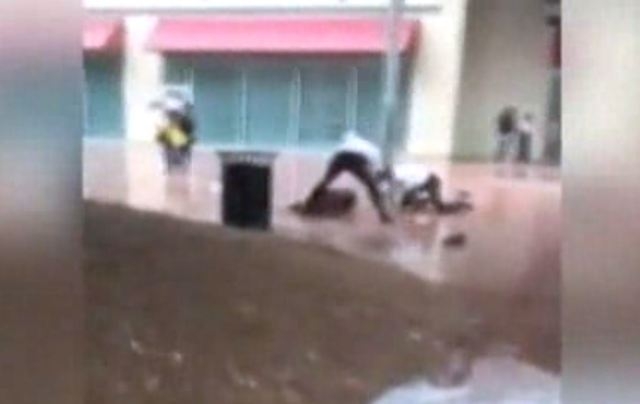 Security guards were caught on camera beating a teenager outside a shopping mall. The incident occurred at The Mall at Stonecrest, Ga., which is about 20 miles east of downtown Atlanta.
The guards can be seen in the video beating the teen multiple times. The video was later posted to YouTube.
Witnesses say the security guards tried to get a group of teenagers to leave the mall and when they didn't, the guards began yelling profanities at the teenagers. Jermere Stevenson says dozens of people stood by and watched.
"It was like 30-40 people outside just watching. I don't know why nobody helped," said Stevenson.
The Dekalb County Police Department is investigating. The teenager's name isn't being released because he's a minor. A spokesman with the mall said the guards have been suspended without pay and will no longer work at the shopping mall.
The entire statement from spokesman Donald Bieler is below:
"The Mall at Stonecrest and Securitas USA, the third party company that provides the mall with security services, is currently working with the DeKalb Police Department while this incident is under investigation.
The security officers have been suspended without pay and will no longer work on site at the shopping center. With this being an on-going investigation, we are unable to provide any additional information at this time."