What's the biggest company in Nevada?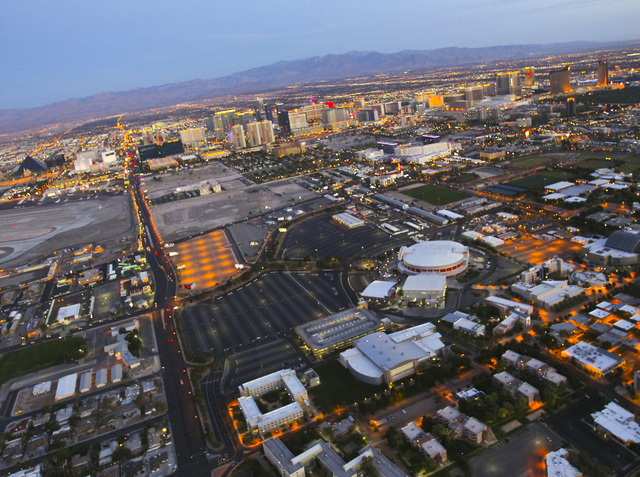 Sheldon Adelson put Nevada on the map. Well, this map, at least.
Information technology company Broadview Networks looked at which companies had the largest revenue in their state in the last fiscal year, and Nevada's winner is the Las Vegas Sands Corporation.
Broadview ranked Sands first because of casino network's $13.76 billion revenue figure.
Las Vegas Sands Corp. owns many properties in a few different countries, among them are our own Palazzo and Venetian luxury resorts. The company also owns several properties in Macau. The company has over 8,000 employees in Las Vegas.
Here are the next few largest companies in Las Vegas for perspective on how large Sands Corp. actually is:
Sands Corp. — $13.76 billion
MGM Resorts International — $9.81 billion
Caesars Entertainment — $8.56 billion
Wynn Resorts — $5.62 billion
Boyd Gaming — $2.3 billion
Station Casinos — $950 million
As for the rest of the map, it's a mix of computer part distributors, private fund networks, large retail companies, and oil companies.
There are a few on this map that may surprise you. Chevron overtook Apple after their latest campaigns have featured how "green" our neighbors are. Sanford Health in South Dakota is the only non-profit company on the list, which made just over $3 billion.
And then there are the Arkansans living it up in Wal-Mart's whopping $476.29 billion cash flow. They beat out Chevron, Lockheed and all the others on the list.
Contact Kristen DeSilva at kdesilva@reviewjournal.com or 702-477-3895. Find her on Twitter: @kristendesilva