Whiskerino Contest Highly Anticipated Tradition of Helldorado Days Since 1934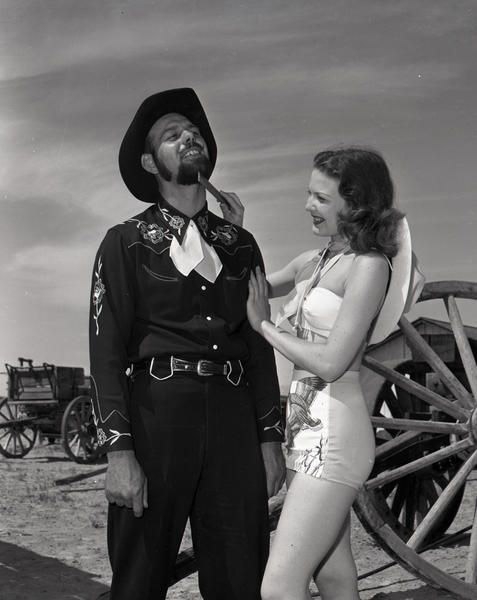 Perhaps the most anticipated tradition of Helldorado Days is the Whiskerino contest, a beard and facial hair exhibition held since the event's inception in 1934. Every year, dozens of men participate in a heralded display of manhood and personal grooming.
This year's event draws competitors in eight categories, including longest beard, best groomed beard, most unique beard, longest mustache, best mustache, best goatee, best overall and the coveted audience favorite.
Ballots will be provided to members of the audience for their votes and participants will be judged on the strict criteria of "He who grows the best beard wins!"
In early America, a man's beard was thought to be a sign of virility, ruggedness and manliness. The reverse also was thought to be true: A man who couldn't grow a strong beard was privately ridiculed as less advanced or uncivilized.
Other societies have gone so far as to deem facial hair as a marital status or social hierarchy within the community. In a time when facial hair denoted prestige, to be shaven was to be emasculated.
Now we have come full circle where our society expects a clean-shaven or carefully trimmed visage from our professional and business people.
Would it come as a shock that your CPA has a handlebar mustache? Would you think twice about that guy with thick mutton chops in human resources? Would you question a chef with an untamed beard? Unbridled facial follicles are a thing of the past.
At the inception of the Whiskerino contest, the rules were a bit different. When participants registered for the event, they had to be clean shaven so all contestants had the same amount of time to grow his beard. These days, you just need to show up.
Though the rules have changed and any are welcome, participants and audience alike always are encouraged to dress the part and get in touch with their inner cowboy, pioneer or old Western settler. Spurs, belt buckles and 10-gallon hats are welcomed .