Wife of Democratic VP nominee Kaine to hold Henderson roundtable
October 24, 2016 - 6:23 pm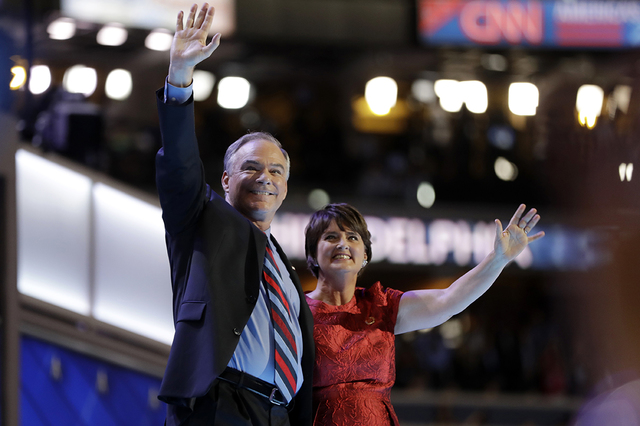 Anne Holton, the wife of Democratic vice presidential nominee Tim Kaine, will campaign at 2 p.m. Tuesday in Henderson.
Holton is encouraging Nevadans to vote early for Hillary Clinton and her running mate, and will be hosting a roundtable on higher education and the economy.
The event is at Main Hall – Dawson Building, Nevada State College, 1125 Nevada State Drive, Henderson.
To attend the event, the public can RSVP here:
https://www.hillaryclinton.com/events/view/upqqr4sdlhaw33to/.
Holton was secretary of education in Virginia, where Kaine is a U.S. senator. She left that position in July.
Early voting continues through Nov. 4. The general election is Nov. 8.