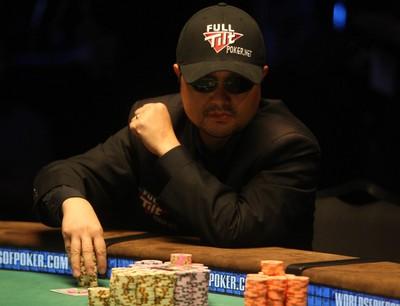 Temecula, Calif. resident Jerry Yang won the 38th World Series of Poker world championship shortly before 4 a.m. today at the Rio.
Yang, who collected $8.25 million in winning the $10,000 buy-in no-limit Texas Hold'em world championship, defeated Tuan Lam of Toronto after nearly two hours of heads-up play starting at 2 a.m.
Yang, who took the chip lead about two hours into play Tuesday afternoon, held the lead for the nearly 16-hour long final table. He won when he drew a six on the river card for a nine-high straight on the 205th hand of competition.
2007 World Series of PokerNews, information