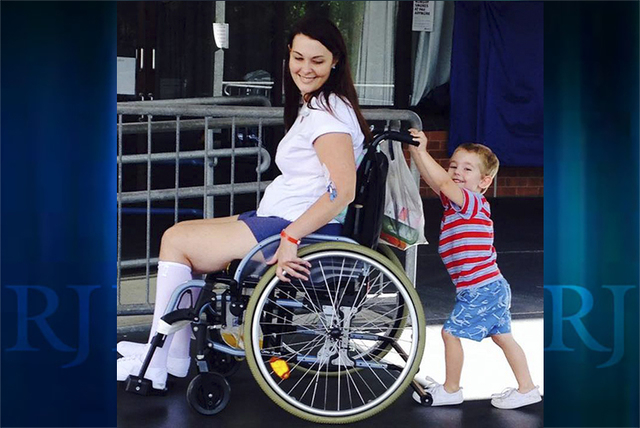 A young mother in Australia is recovering after a virulent staph infection left her partially paralyzed, and it all started when she borrowed a friend's makeup brush.
"My friend did have a staph infection on her face and I was using her brush just before. I had no idea that could even happen, I used to share with my friends all the time," Joe Gilcrest, 27, told The Daily Mail.
Gilcrest said it started with a pain in her back that grew to be "worse than childbirth." When she lost feeling in her legs and lower body, she was airlifted to a hospital for emergency surgery.
When Gilcrest woke up, she was told she had contracted MRSA (Methicillin-resistant Staphylococcus aureus), a drug-resistant strain of staph. It was traced back to a makeup brush she borrowed from a friend.
"My best friend feels horrible, but it's not her fault at all," she said. "I just had a low immune system and it was the perfect breeding ground for the bacteria."
Doctors told Gilcrest she would never walk again after the infection damaged her spine, according to CBS News.
On March 30, she posted a video on Facebook of her in intensive therapy taking a few steps, which led doctors to ease on her prognosis.
The Center for Disease Control has previously warned of the risks of spreading MRSA by sharing personal hygiene and beauty products.
Contact Kristen DeSilva at 702-477-3895 or kdesilva@reviewjournal.com. Find her on Twitter: @kristendesilva