Another week of warmth and sunshine ahead for valley
February 14, 2016 - 10:02 pm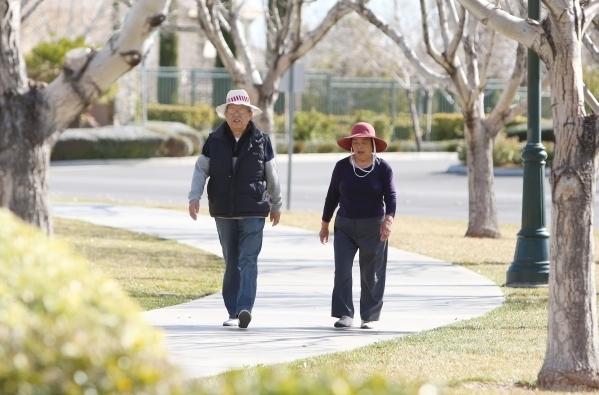 Winds sweeping through the valley Sunday and into Monday will be followed by sunshine and clear skies this week, according to the National Weather Service.
After winds die down Monday afternoon, the forecast is "dry, dry, dry and sunny, sunny, sunny," meteorologist Clay Morgan said.
Winds are expected to weaken Monday afternoon as temperatures climb to 75 degrees in the afternoon. Tuesday's high is also expected to reach 75 degrees, with winds "quite a bit lighter Tuesday," Morgan said.
Wednesday will be the warmest day of the week with a forecast high of 77 degrees, but it's the only day expected to come close to a record in the near future, Morgan said. The record high temperature for Wednesday's date is 81 degrees, he said.
— Contact Kimber Laux at klaux@reviewjournal.com or 702-383-0381. Find her on Twitter: @lauxkimber