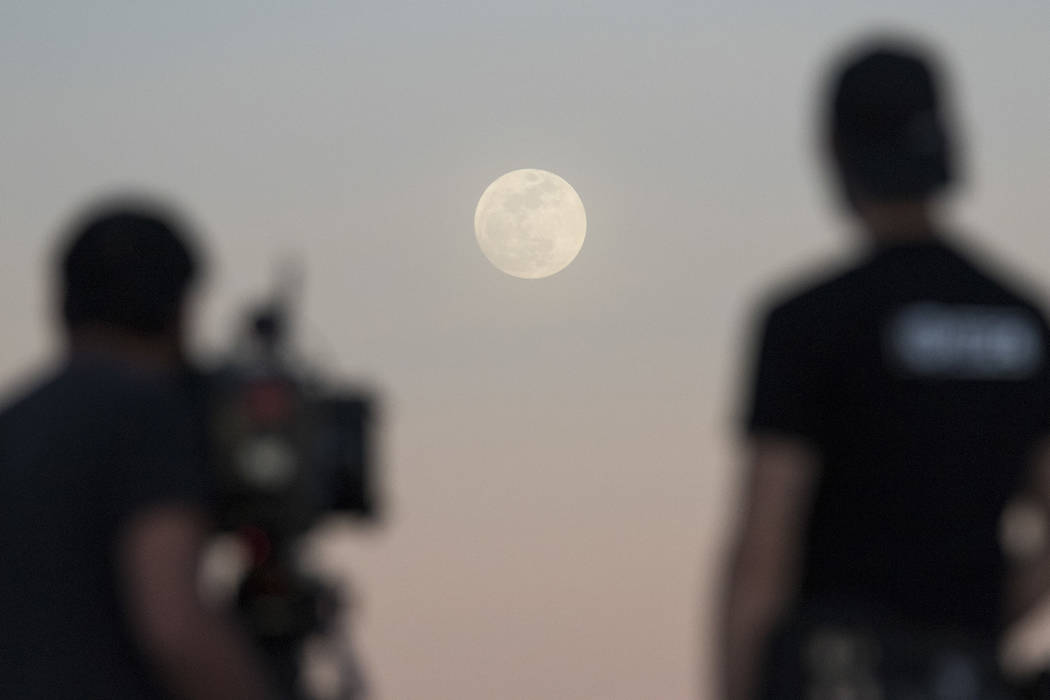 The Las Vegas Valley is heading into a perfect night for a celestial treat.
Tuesday's forecast high is 71 degrees, the weather service said, with 72-degree highs forecast for both Wednesday and Thursday. Light winds about 5 mph will continue through Thursday afternoon.
The low temperature is expected to be perfect for checking out a lunar event that hasn't occurred in North America in 150 years, according to NASA.
The first lunar eclipse of 2018 will be visible from Las Vegas and will coincide with a super moon — when the moon appears larger because it's closer to the earth — as well as a blue moon — the second full moon in a month.
NASA data shows that the partial eclipse will be visible across the valley starting about 3:45 a.m. Wednesday, and the full eclipse will begin at about 5 a.m. in the western part of the sky and end right at sunrise. Residents won't be able to see the final stages after about 6 a.m. because the moon will sink below the horizon.
The National Weather Service has forecast mostly clear skies between Tuesday night and Wednesday morning, with an overnight low of 46 degrees. The second eclipse of 2018 won't be visible at all in the United States, according to NASA, and the next lunar eclipse visible from the valley won't happen until January 2019.
NASA will livestream the eclipse in its entirety starting at 2:30 a.m. Wednesday at NASA.gov/live.
Friday's forecast high is 73 degrees, the weather service said, with an overnight low of about 50 degrees.
Contact Max Michor at 702-383-0336 or mmichor@reviewjournal.com. Follow @MaxMichor on Twitter.