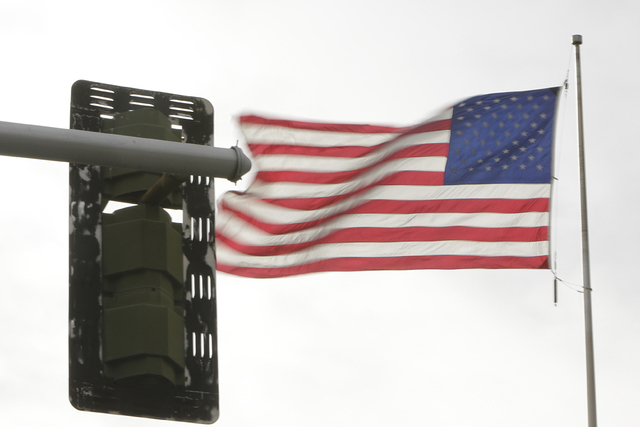 The Las Vegas Valley can expect to see clear skies and light breezes for the week ahead, according to the National Weather Service.
The high temperature for this time of year averages 104 degrees, meteorologist Jim Harrison said. Afternoons for the week will have light winds, he said.
No rain is expected for the week, the weather service said.
Sunday's high was 101 degrees with wind speeds ranging from 15 to 25 mph and gusts up to 35 mph measured at McCarran International Airport.
High temperatures for the start of week will stay below-average for this time of year, with 100 degrees Monday and 103 degrees Tuesday, he said.
Then, temperatures will climb above the average to 106 degrees Wednesday and 108 on Thursday and Friday, Harrison said.
Contact Raven Jackson at rjackson@reviewjournal.com or 702-383-0381. Follow @ravenmjackson on Twitter.