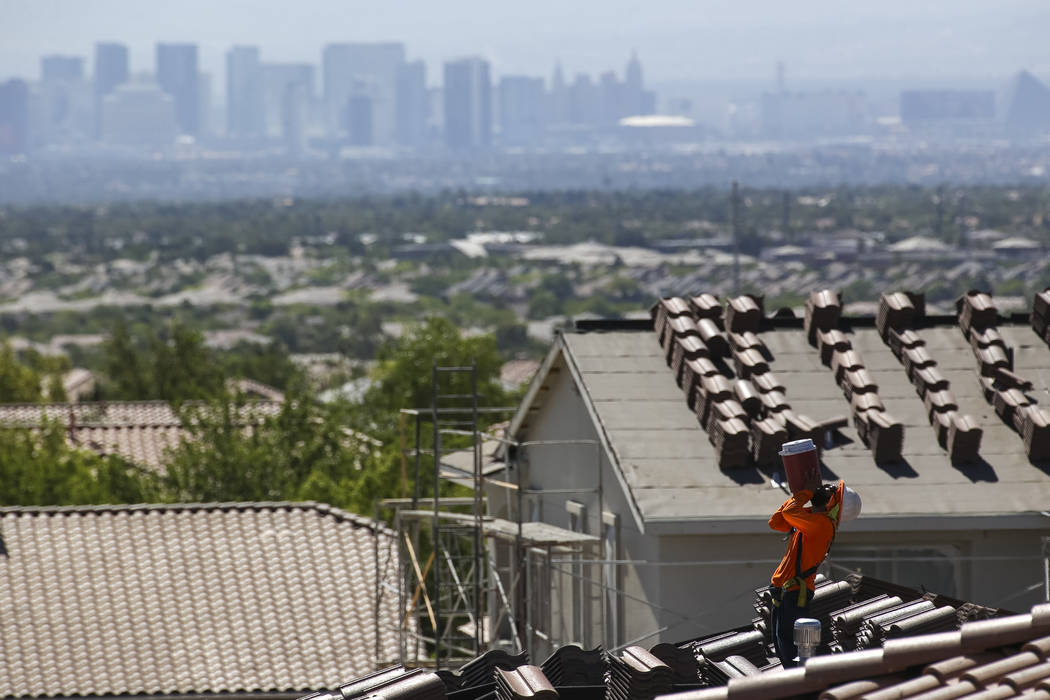 The weather outlook leading up to and including the Fourth of July is calm, clear, and hot, the National Weather Service said.
After a high of 103 on Saturday, temperatures are forecast to climb to 106 degrees Sunday and Monday, the weather service said.
Temperatures should fall back to 103 on Tuesday. Overnight low temperatures are expected to drop to the high 70s.
Meteorologist John Salmen forecast clear, good-for-watching-fireworks skies for the start of the week.
Monday and Tuesday afternoon will be breezy, but winds should stay in the 10 to 20 mph range, Salmen said.
"Nothing mind-blowing," Salmen said. "It just makes the hot temperatures a little hotter."
Winds will be even lighter on the Fourth of July, Salmen said, with breezes blowing 10 to 15 mph.
Wednesday should reach 102 degrees — normal high temperature for this time of year and 13 degrees below the hottest Fourth of July on record, in 1985.
Contact Kimber Laux at klaux@reviewjournal.com. Follow @lauxkimber on Twitter. Review-Journal staff writer Mike Shoro contributed to this report.