Clouds, rain headed for Las Vegas Valley
Updated December 3, 2018 - 9:09 pm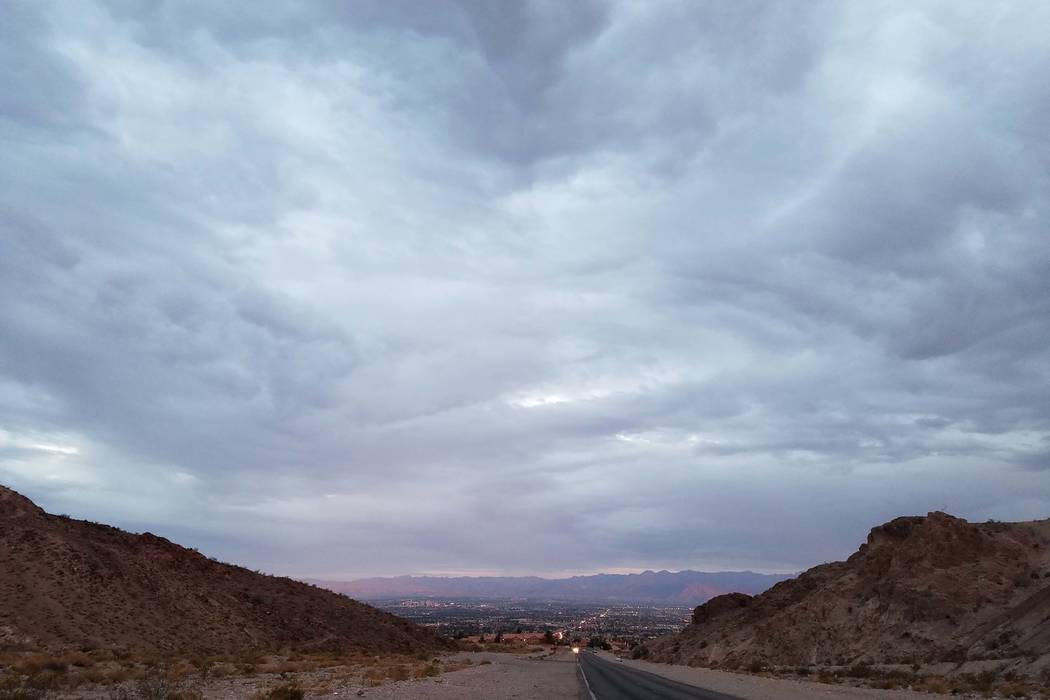 Clouds and rain are in the forecast this week in the Las Vegas Valley, according to the National Weather Service.
Mostly cloudy skies are expected through Thursday, but the valley should remain dry until at least Wednesday evening, when a system could bring rain, the weather service said.
After the high temperature on Monday reached 53 degrees, Tuesday and Wednesday will be slightly warmer with highs of 55.
There's a 20 percent chance of rain Wednesday evening, which should increase to 50 percent on Thursday. The high for Thursday should be 53.
A 30 percent chance of showers remains Friday morning, but skies should clear to partly cloudy. The forecast high of 59 degrees for Friday matches the average temperature for this time of year, the weather service said.
After an overnight low of 38 on Monday, lows should remain in the 40s Wednesday through Friday.
Contact Rachel Spacek at rspacek@reviewjournal.com. Follow @RachelSpacek on Twitter. Review-Journal staff writer Mike Shoro contributed to this report.