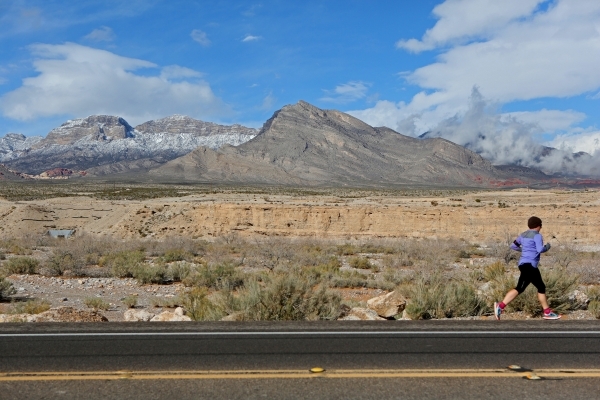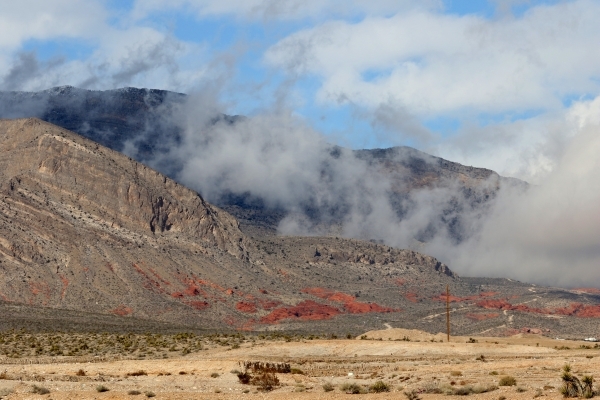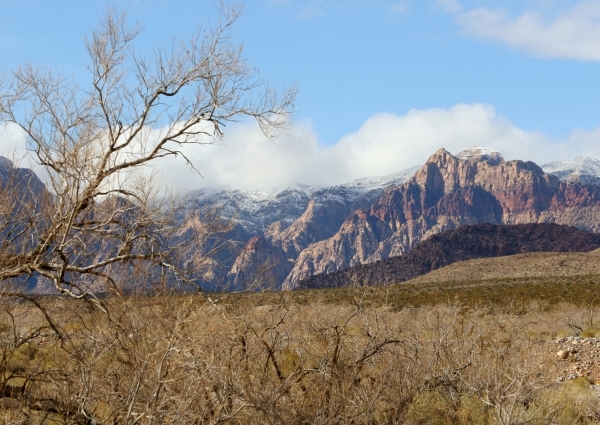 After the weather service predicted a 60 percent chance of rain for the valley on Wednesday, "we got skunked," according to the National Weather Service.
After the valley saw one-quarter inch of rain Tuesday, parts of the valley saw trace amounts of rain Wednesday, and no rain at all at McCarran International Airport, meteorologist Clay Morgan said.
Thursday's chance of rainfall is even lower, he said.
Wednesday's cloudy weather kept high temperatures near 55 degrees. The light, on-and-off rain should carry on through the night and be gone before Thursday morning, Morgan said Wednesday.
Lee Canyon got about 10 inches of snow Tuesday and 6 inches overnight. The ski resort reported 17-inch storm total for snowfall about 3 p.m. Wednesday.
"There's a mountain up there somewhere!" Lee Canyon posted to its Instagram account. "Flurries have added another inch and it looks ready to hit hard tonight!"
A winter weather advisory is in effect in the Spring Mountains until 4 p.m. Thursday. Two to 4 inches of snow, possibly in combination with sleet and freezing rain, are expected.
The valley should see a high of 51 degrees Thursday, a low of 40 and will be mostly cloudy with a 20 percent chance for showers.
A "drier period" is forecast for the weekend, Morgan said. High temperatures will hang around 50 and lows will be in the mid-30s through Sunday.
There's a chance wet weather could return as early as the middle of next week, but "it's too soon to tell," Morgan said. Weather models disagree about whether storms over the Pacific Ocean will move toward or away from Las Vegas.
Contact Lawren Linehan at llinehan@reviewjournal.com or at 702-383-0381. Find her on Twitter: @lawrenlinehan. Contact Kimber Laux at klaux@reviewjournal.com or 702-383-0381. Find her on Twitter: @lauxkimber