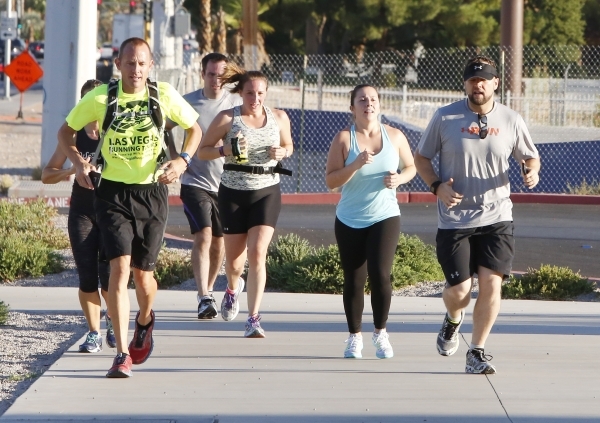 The first week of autumn in Las Vegas is expected to be two things, according to the National Weather Service: warm and uneventful.
Wednesday's high temperature of 97 degrees was slightly above the normal for this time of year — 91 degrees. And Wednesday will be the last time we see double-digit temperatures until the start of next week, said meteorologist Jim Harrison.
Thursday should be mostly sunny with temperatures peaking about 101 in the afternoon and dropping to 77 at night. Winds will be light and variable, Harrison said.
High temperatures Friday are expected to climb to 102 with lows Friday night slipping to 79 degrees. Skies will be sunny and winds will be calm, Harrison said.
Despite fall having officially started Wednesday, there's no significant cooling in store for the valley, Harrison said.
Temperatures in the low 100s are forecast over the weekend and Monday's temps will drop only slightly. Tuesday and Wednesday of next week should see highs back about 96 degrees, Harrison said.
Contact Kimber Laux at klaux@reviewjournal.com or 702-383-0381. Find her on Twitter: @lauxkimber