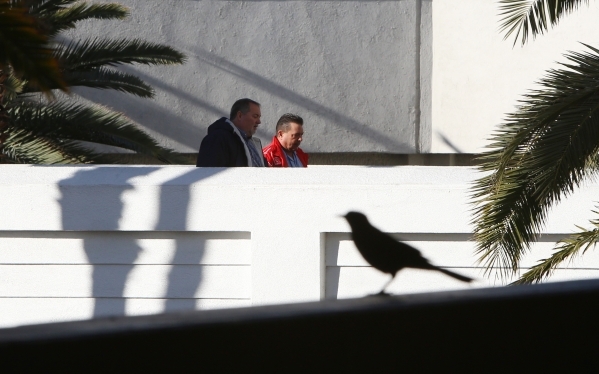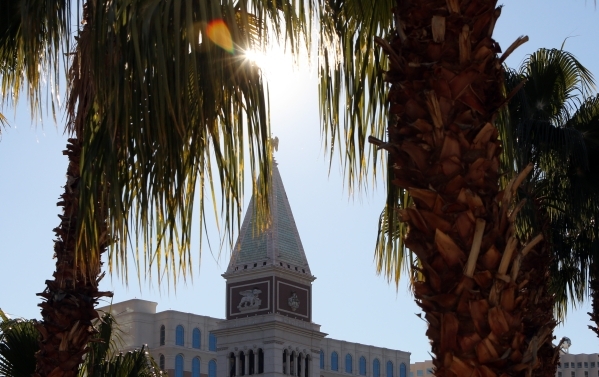 The calm and gradually warming temperatures this week may be consistent with Punxsutawney Phil's weather prediction, but the coming months will be wetter than normal, according to the National Weather Service.
Punxsutawney Phil, the country's famous weather-predicting groundhog, did not see his shadow in Pennsylvania Tuesday morning, predicting an early spring, according to Reuters.
Tuesday's expected high is 46 degrees and the low is just below freezing at 31 degrees, meteorologist Caleb Steele said.
Wednesday will see a high near 50 degrees and a low near 37, according to the weather service.
These temperatures are below normal, but will increase about 14 degrees by Saturday bringing temps to their average 60 degree high, according to the weather service.
The forecast this week is calm and mostly sunny with the exception of periods of breezy winds of about 10 to 15 mph Thursday and Friday, Steele said.
Sunday's storm brought snow to the Spring Mountains with 7 1/2 inches in Kyle Canyon and 18 inches in Lee Canyon as of Monday morning. Lee Canyon saw an additional 3 inches of snow Tuesday morning, Steele said.
Contact Lawren Linehan at llinehan@reviewjournal.com or at 702-383-0381. Find her on Twitter: @lawrenlinehan