Hail, rain hit Las Vegas Valley in brief storm
Updated April 3, 2017 - 2:04 pm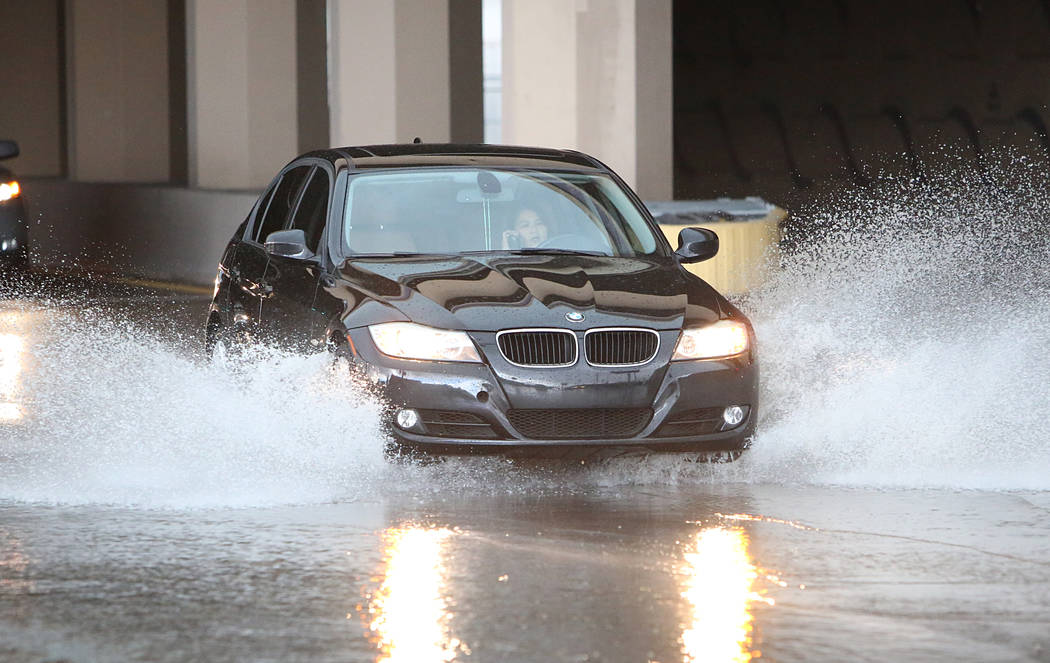 A fast-moving storm hit the Las Vegas Valley on Monday afternoon, the National Weather Service said.
Parts of the valley reported hail of less than half an inch of rain, meteorologist Clay Morgan said.
"This is a one-shot deal," Morgan said of the sudden storm, which rolled through the valley in about an hour.
The rest of the week will be dry and sunny. Tuesday and Wednesday will be calm and sunny with highs near 73 and 78 degrees, respectively, Morgan said.
Thursday's high temperature climbs to 85 degrees, which is about 11 degrees above normal, the weather service said.
A few clouds and wind are expected Friday with a high of 82 degrees, Morgan said.
The weekend should cool down slightly with a high of 77 degrees on Saturday and 71 degrees on Sunday, the weather service said.
Reporter Rachel Hershkovitz contributed to this article. Contact Lawren Linehan at llinehan@reviewjournal.com or 702-383-0381. Follow @lawrenlinehan on Twitter.