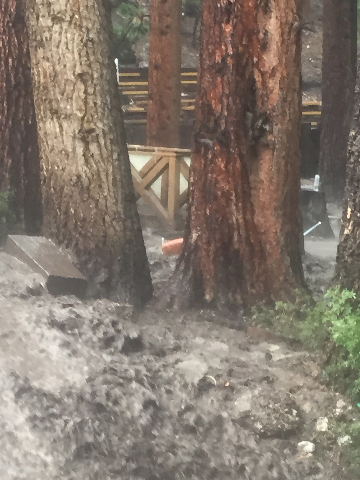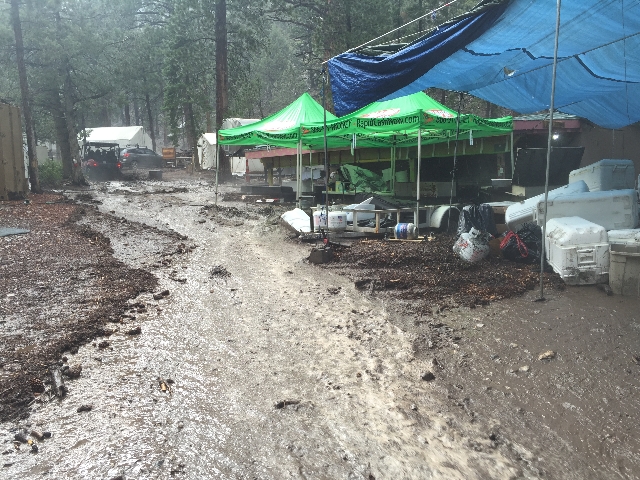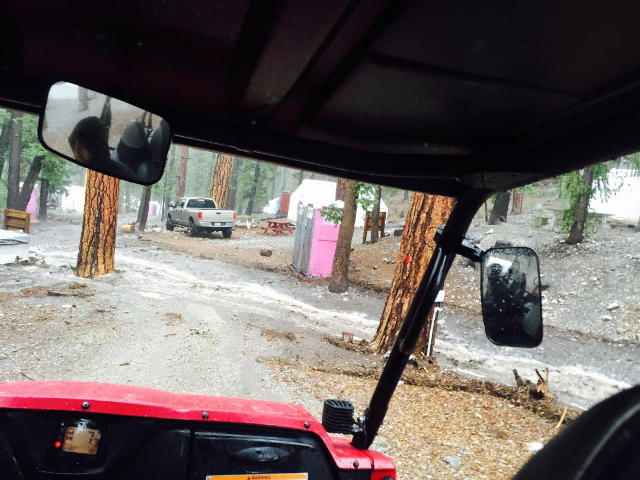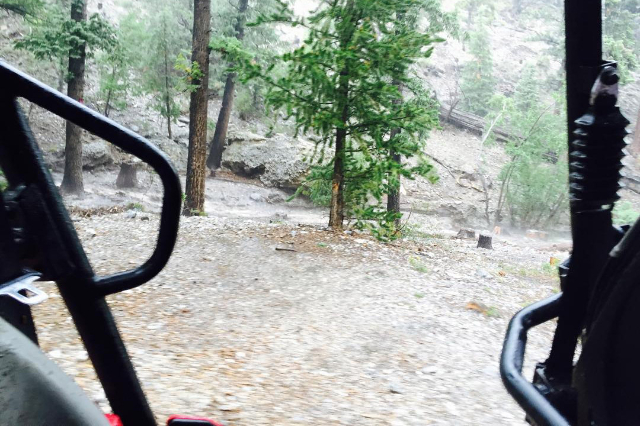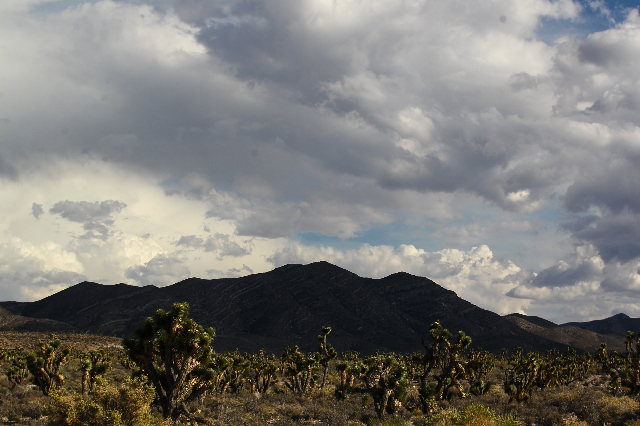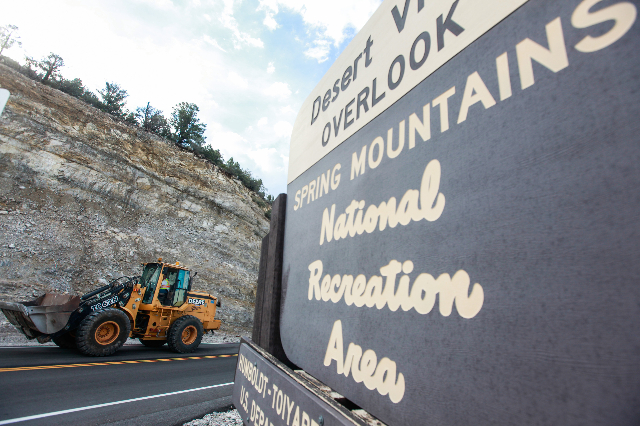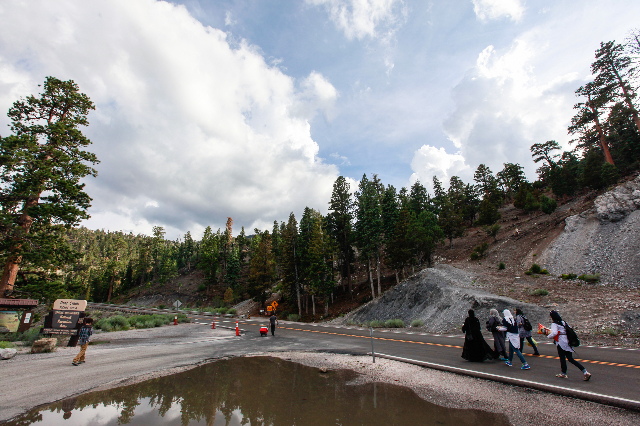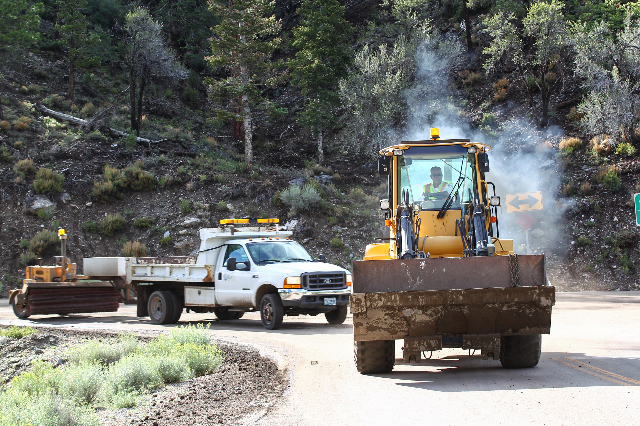 It's still mostly dry in the valley, but Mount Charleston got some icy precipitation Friday that washed out a church camping trip and temporarily closed a road.
Hail and rain fell on Mount Charleston and the ensuing flooding deposited downed trees and debris on Lee Canyon Road, also known as state Route 156. The Nevada Highway Patrol closed the road from U.S. Highway 95 up the mountain for about an hour. It reopened just before 4 p.m., NHP spokeswoman Trooper Chelsea Stuenkel said.
Inclement conditions briefly stranded two hikers on the Bristlecone Trail, Stuenkel said. No injuries were reported.
About 200 campers were forced to end a planned week-long campout one night early after a flash flood roared through Camp Stimson, on state Route 158 between Kyle Canyon and Lee Canyon roads, at about 2 p.m.
"At one point there was probably about two feet of mud flowing through the pavilion," said Chris Berges, an adult leader of the group, which included about 150 girls from LDS wards throughout the Las Vegas Valley. The flood lasted at least an hour, but no one was hurt, he said.
Firefighters were called to a house about two miles from Camp Stimson after a lightning strike started a small fire in insulation, causing about $5,000 in damage.
Up in the Spring Mountains, it was 70 degrees Friday afternoon.
Down in the valley, a flash flood watch — meaning conditions are right for heavy rain — is in effect until 9 p.m.
Should it pour, the National Weather Service offered a word of caution for desert drivers: "Turn around, don't drown," meteorologist Justin Pullin said.
But clouds aren't expected to cool the valley down much. Friday's high is expected to reach 104 degrees; 86 degrees on Mount Charleston.
The showers and thunderstorms are expected to stick around through Saturday. The high should be 103 with an 84-degree low.
Review-Journal writers Kimberly De La Cruz and Kimber Laux contributed to this report. Contact Cassandra Taloma at ctaloma@reviewjournal.com or 702-383-0381. Find her on Twitter: @CassandraTaloma.