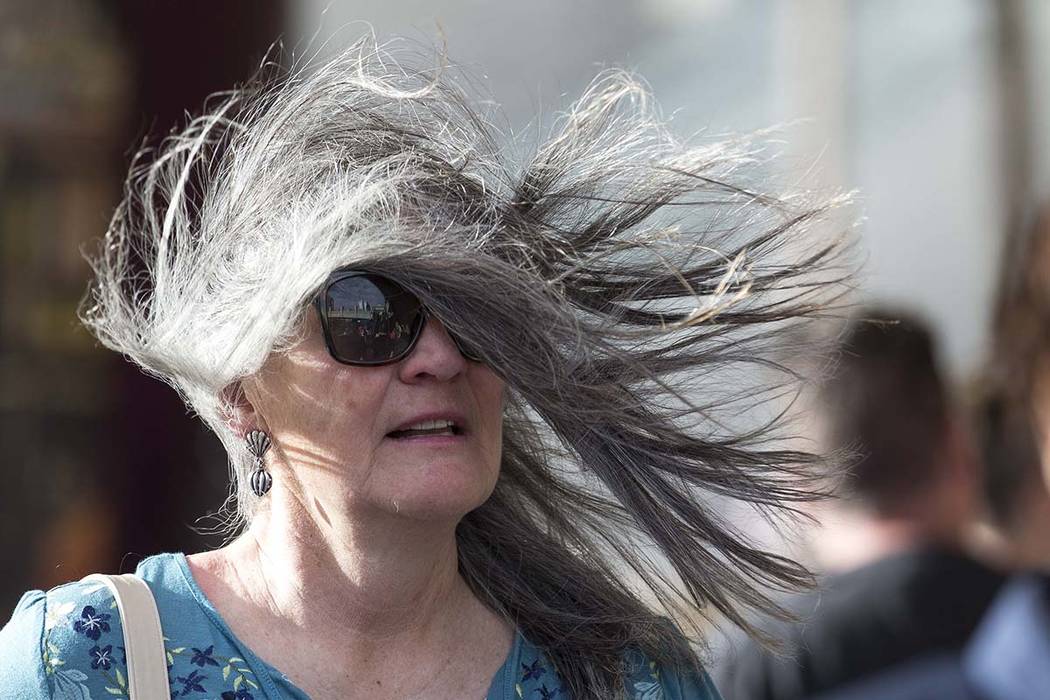 The Las Vegas Valley should see some weird and windy weather through the rest of the week, according to the National Weather Service.
Tuesday's high should be 92 degrees, the weather service said, about 15 degrees higher than the normal temperature for this time of year. Light breezes will pick up in the afternoon and will grow stronger through the evening, gusting up to 20 mph.
On Wednesday winds will continue to increase, starting out at 10 to 15 mph in the morning and strengthening to 25 to 30 mph in the afternoon, with gusts up to 45 mph, the weather service said.
A high-wind watch will go into effect at 1 p.m. Wednesday, lasting through 5 p.m. Thursday, the weather service said. Winds will peak overnight Wednesday, increasing to about 30 to 35 mph after midnight with gusts as high as 55 mph.
The weather service warned that high winds and blowing dust could cause health problems for people with respiratory diseases and could make driving conditions dangerous.
Wednesday's high should reach 91 degrees. By Thursday the temperature will drop down to 70 degrees, about 5 degrees below normal highs for the season, the weather service said.
Winds will be slightly calmer on Thursday, but could still gust up to 45 mph during the day before dying down overnight.
By Friday, weather in the valley should start returning to normal with clear, sunny skies and a high near 71. Temperatures will rise over the weekend, with a 77-degree high on Saturday and 84 degrees on Sunday, the weather service said.
Contact Max Michor at 702-383-0365 or mmichor@reviewjournal.com. Follow @MaxMichor on Twitter.