Hot and windy start to the week in Las Vegas Valley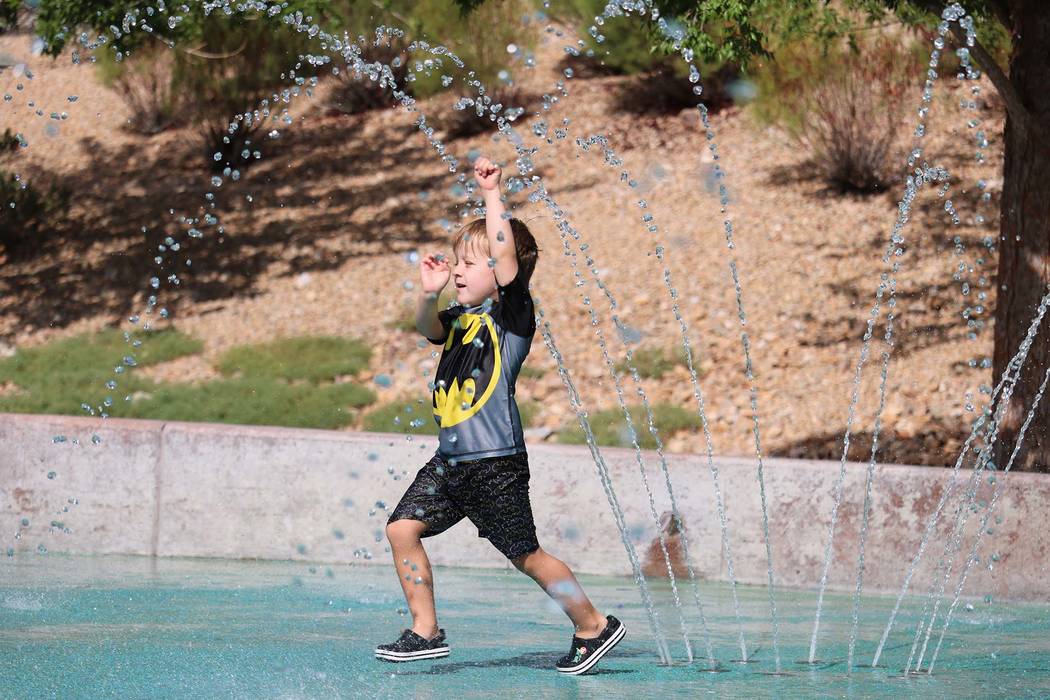 This week will start out hot and windy, but temperatures in the Las Vegas Valley should fall below average before the weekend.
Monday's forecast has a high of 109 degrees, according to the National Weather Service, with winds between 20-30 mph that could gust up to 40 mph.
Those winds will die down slightly overnight and Tuesday should be breezy with 10-20 mph winds that could gust up to about 25 mph, the weather service said. Monsoon moisture will drive Tuesday's high down to about 104 with a slight chance of rain in the valley, the weather service said.
Highs will continue to fall on Wednesday with a morning low near 83 and a high of 103. Winds will linger but should stay light and breezy. Thursday's high should fall to 102 before Friday's high drops to 101, the weather service said.
Normal highs for this time of year are typically closer to 105.
Contact Max Michor at mmichor@reviewjournal.com or 702-383-0365. Follow @MaxMichor on Twitter.