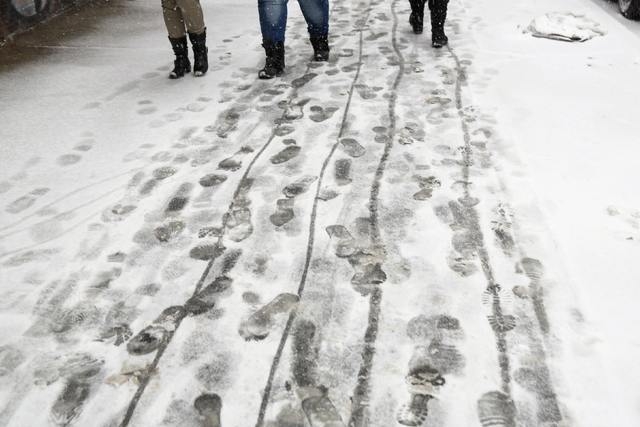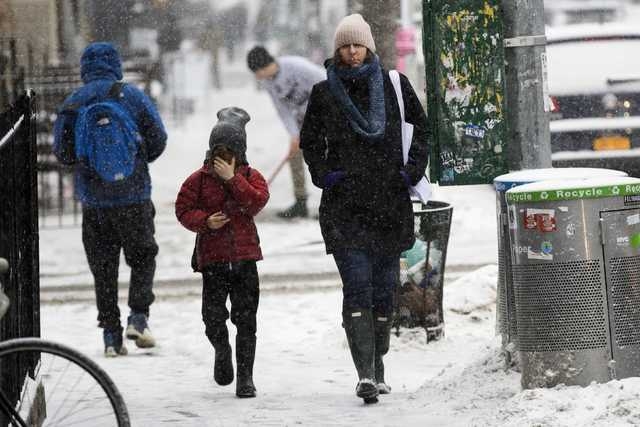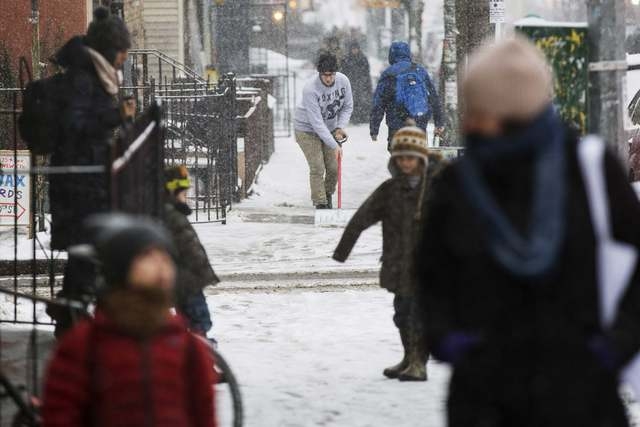 A large winter storm could dump up to a foot of snow on parts of the eastern United States on Wednesday and into Thursday, weather officials said, as a relentless winter continues its onslaught on the region.
Kentucky and West Virginia were forecasted to be the hardest hit, National Weather Service meteorologist Brian Hurley said, with some places facing up to 11 inches of snow or sleet. Areas through the mid-atlantic and the northeast could receive between four and 10 inches as well, he added.
West Virginia Governor Earl Ray Tomblin mobilized the state's national guard on Tuesday ahead of the storm, citing the potential snowfall, rain and possible flooding.
Boston, which posted its coldest February on record, could see up to three inches of snow from the approaching system, said NWS meteorologist Rebecca Gould. If two or more inches fall, the city would surpass its record annual snowfall total of nearly 108 inches, set in 1995-96, Gould said.
The glut of winter storms have taken a toll on the city's commuter ferries and delayed or canceled subway and commuter rail trains over several workdays.
Snow on Sunday and early Monday fell from the nation's capital to New England, leaving five to six inches of fresh accumulation in Connecticut, Rhode Island and Massachusetts, according to the National Weather Service.
Eight inches of snow was reported in South Kingston, Rhode Island, the Weather Service said.