Las Vegas heads into week of warmer temps, clear skies
January 25, 2016 - 8:01 am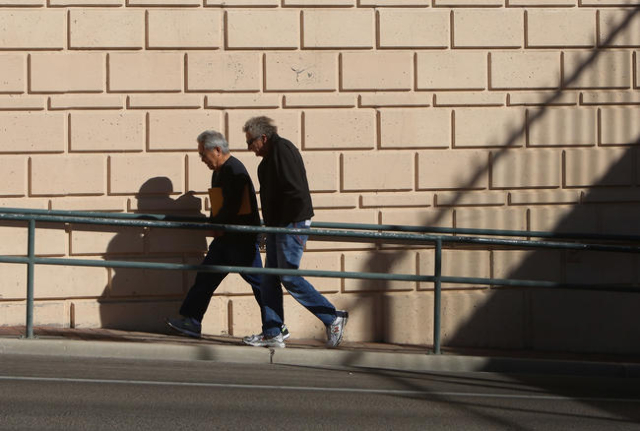 Following a week that saw some sporadic showers, Monday begins a week of a warming trend resulting in temperatures up to 10 degrees above average by the weekend, according to the National Weather Service.
The expected high temperature Monday should be 60 degrees, and the overnight low is likely to be in the upper 30s across the valley, National Weather Service meteorologist Justin Pullin said. Tuesday's high is expected to be 60 degrees as well.
On Wednesday, a warming trend is expected to begin, which is likely to raise temperatures into the high 60s by the weekend, according to the weather service.
Clouds began to clear Sunday evening, and the clear skies on Monday present "no chances for rain until the weekend," Pullin said. No snow is expected in the mountains this week.
Winds on Monday are expected to be similar to Sunday, with speeds up to 15 mph.
With clear skies, light winds and higher-than-average temperatures, the last week of January could be a good time enjoy the outdoors.
Contact Christian Bertolaccini at cbertolaccini@reviewjournal.com and 702-383-0381. Find him on Twitter: @bertolaccinic