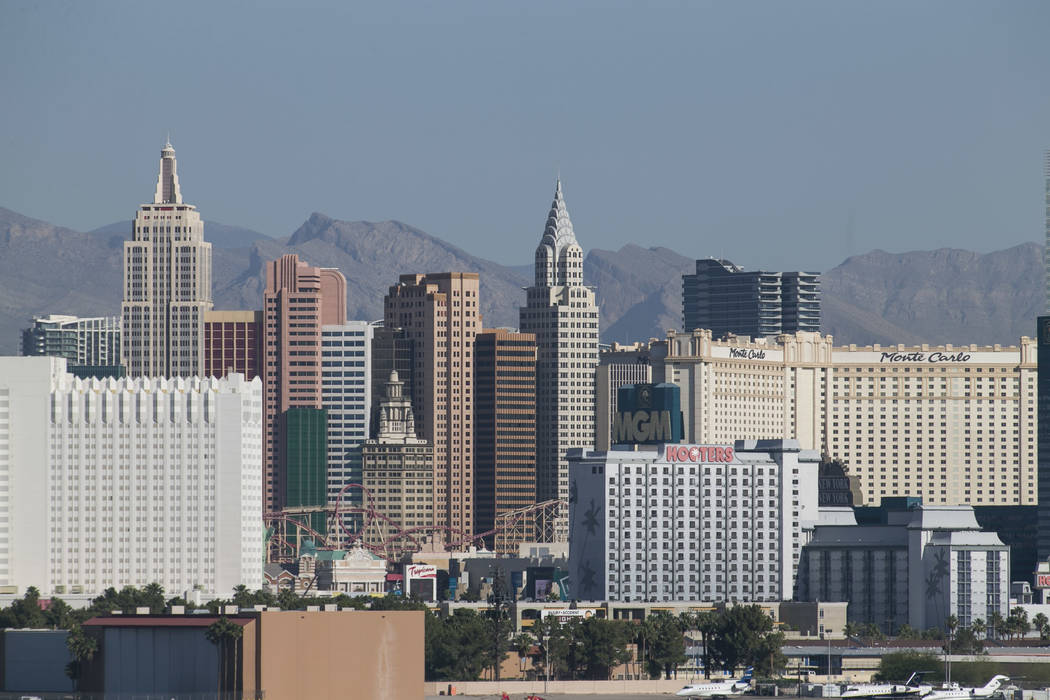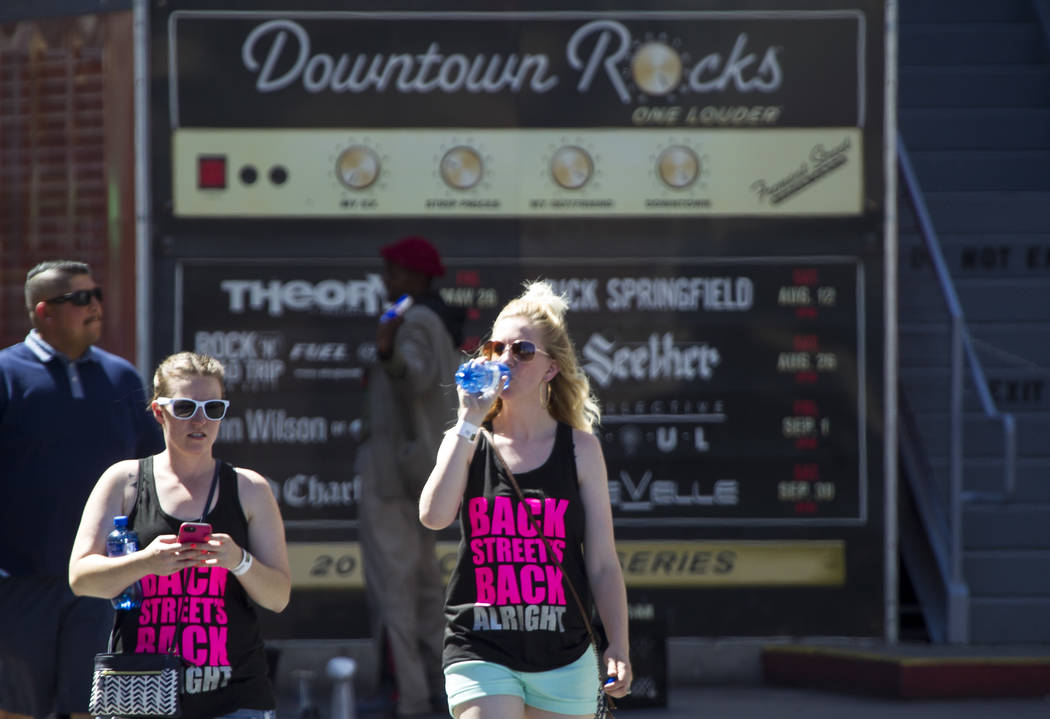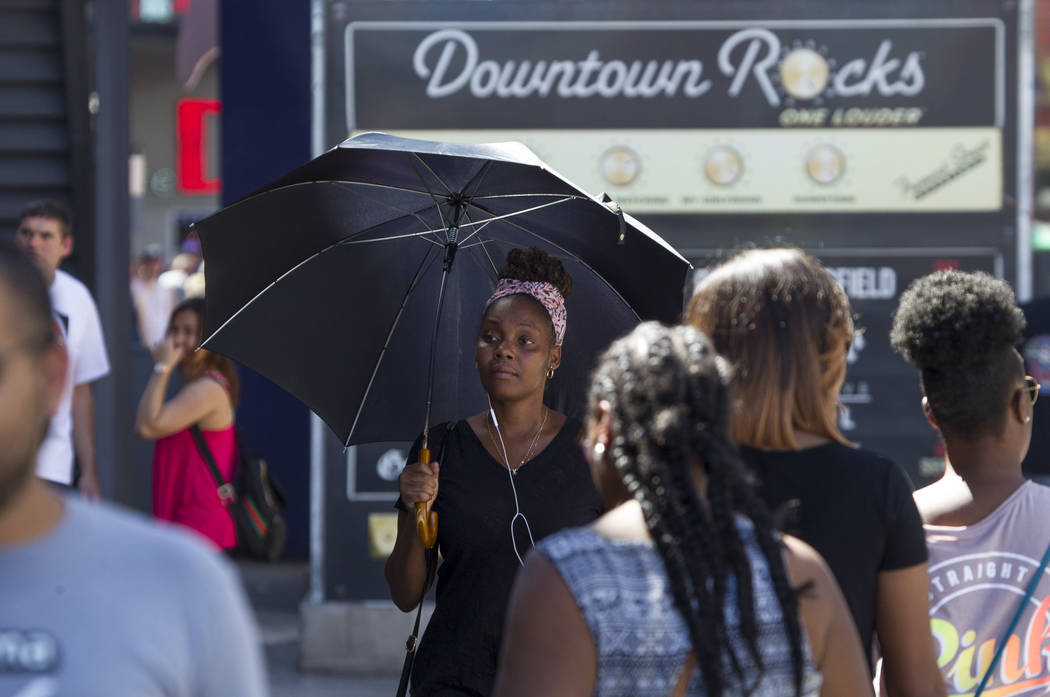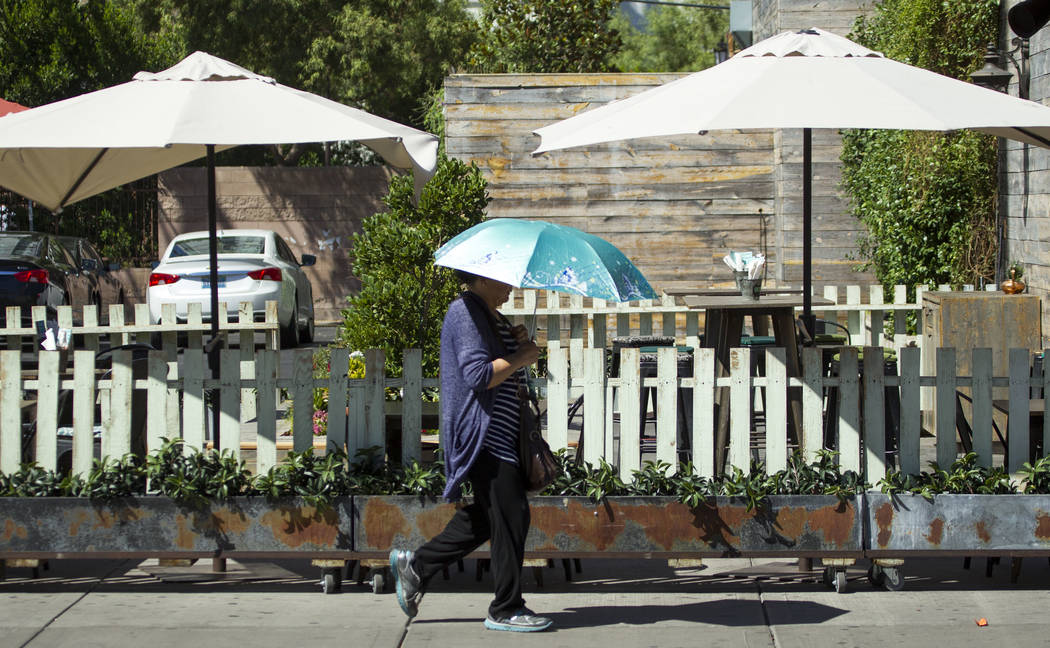 Temperatures will rise over the weekend, potentially leading to record-breaking highs at the start of next week, according to the National Weather Service.
Saturday reached 110 degrees and Sunday should reach 111. The National Weather Service has issued an excessive heat warning starting 11 a.m. Saturday and extended through 11 p.m. Friday, meteorologist Caleb Steele said.
The low for Saturday night and Sunday morning is forecast at 85 degrees, according to meteorologist Chelsea Kriston.
Monday's forecast high is 114 degrees, which will match the record temperature for that day. Tuesday's forecast is projected to beat the previous 115-degree record for that day with a forecast high of 117. The all-time record temperature for Las Vegas is 117 degrees, which was set on June 30, 2013.
Wednesday could break its 113-degree record for that date, with a forecast high of 115 degrees. Thursday's forecast high is 114, and Friday should reach 111 degrees before the heat warning ends, the weather service said.
Winds throughout the weekend and next week are expected to be light, no more than 15 mph, Kriston said.
Review-Journal reporter Bianca Cseke contributed to this article. Contact Max Michor at mmichor@reviewjournal.com or 702-383-0381. Follow @MaxMichor on Twitter.