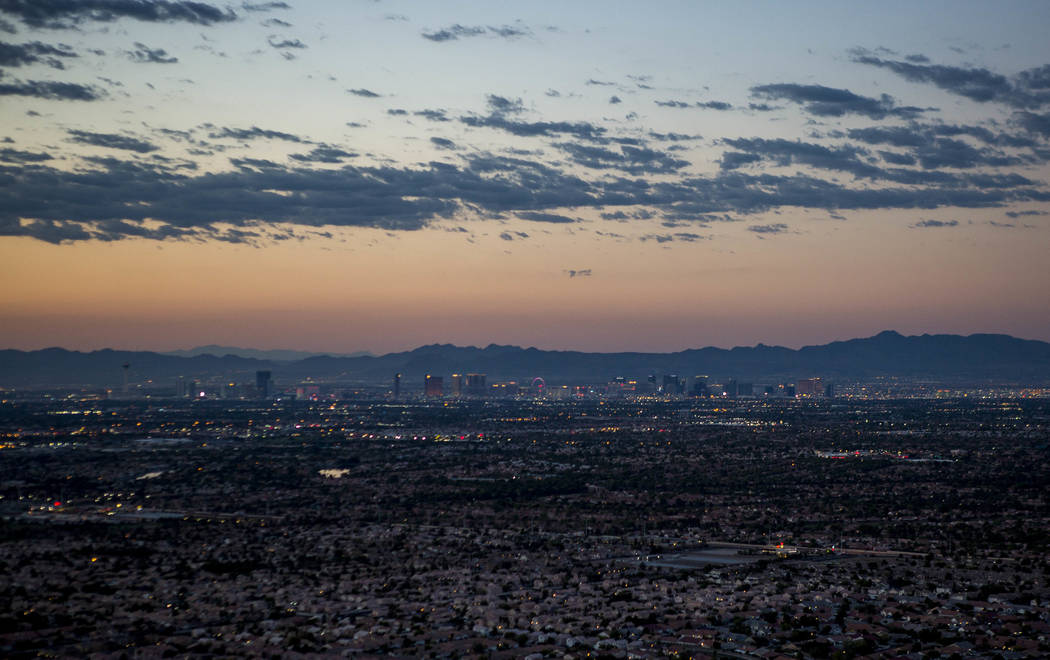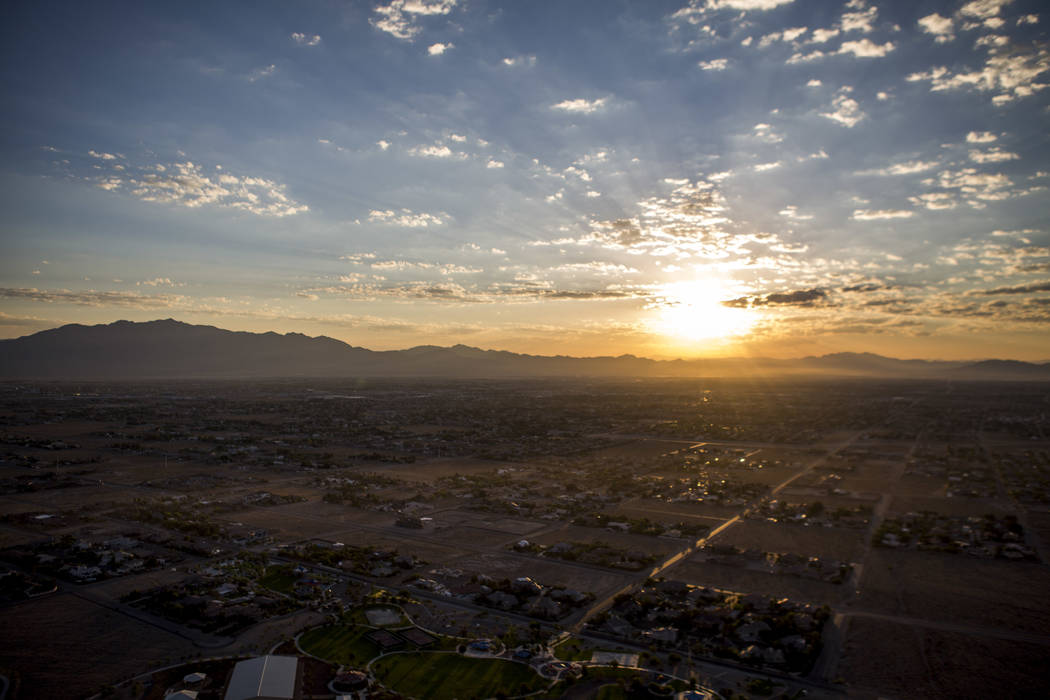 The Las Vegas Valley can expect warm weekdays and a possibly rainy weekend, the National Weather Service said.
Tuesday's high was 106 degrees, and Wednesday and Thursday are expected to be the same, meteorologist Caleb Steele said.
Friday and Saturday's highs should be 105 degrees, the weather service said.
Saturday and Sunday have a 20 percent chances of thunderstorms, and temperatures are expected to drop to 101 and 102 degrees, respectively.
Review-Journal reporter Bianca Cseke contributed to this article. Contact Dana Rutkin at drutkin@reviewjournal.com or 702-383-0381. Follow @danadrutkin on Twitter.